Catch the golden snitch with this Harry Potter craft. Transform an EOS lip balm into the sneaky golden snitch with this easy DIY.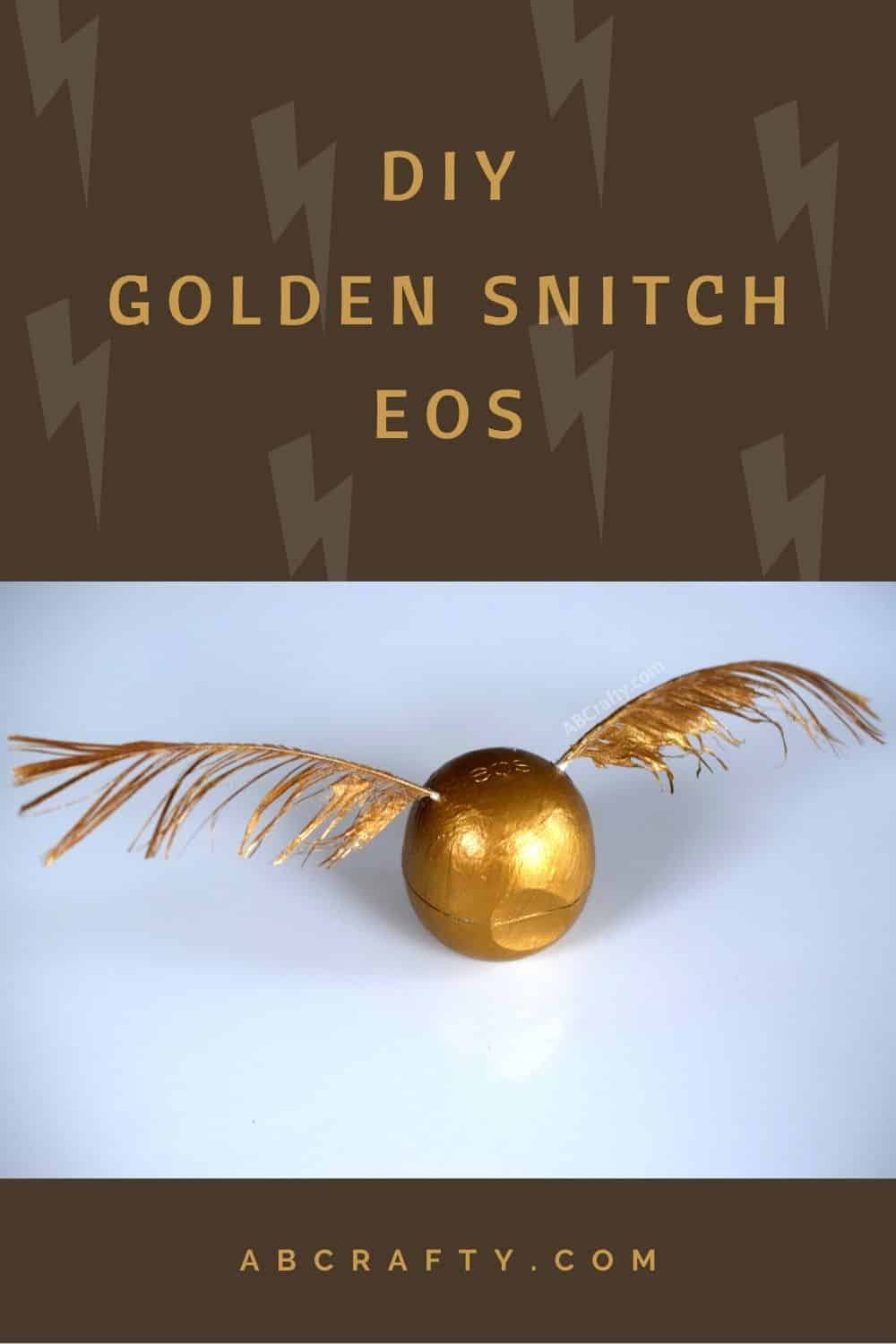 Get your quidditch gear ready because you're about to get your very own golden snitch (without even having to go to Hogwarts)! With just a few ingredients, you can make an adorable custom EOS lip balm. It's a great handmade Harry Potter gift or room decor. Because the wings are so delicate, I would not recommend throwing this EOS into your bag, but rather setting it up like true Harry Potter fan art.
If you're throwing a party for Harry Potter Day, this golden snitch craft would be a fantastic activity or to include in a goodie bag. You could even display them as table centerpieces for guests. No Hogwarts loving muggle could resist!
Note: Some links in this post may contain affiliate links, which means at no cost to you, I may earn a commission. I am likely linking to items that can be trickier to get, making it easier for you to find the supplies you need.
Materials for Golden Snitch EOS:
Step by Step Instructions
Start by opening the EOS and pop out the part that has the actual chapstick.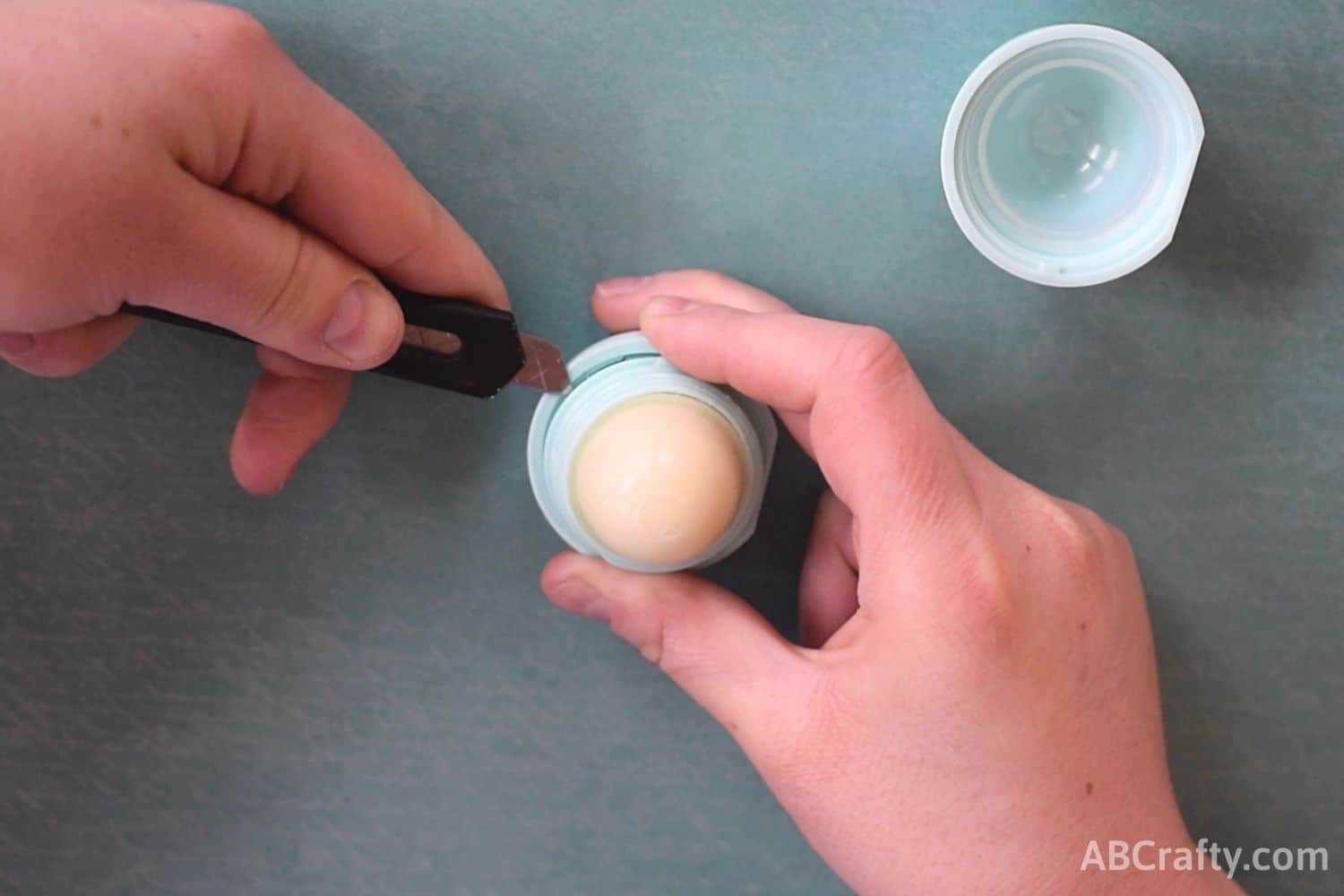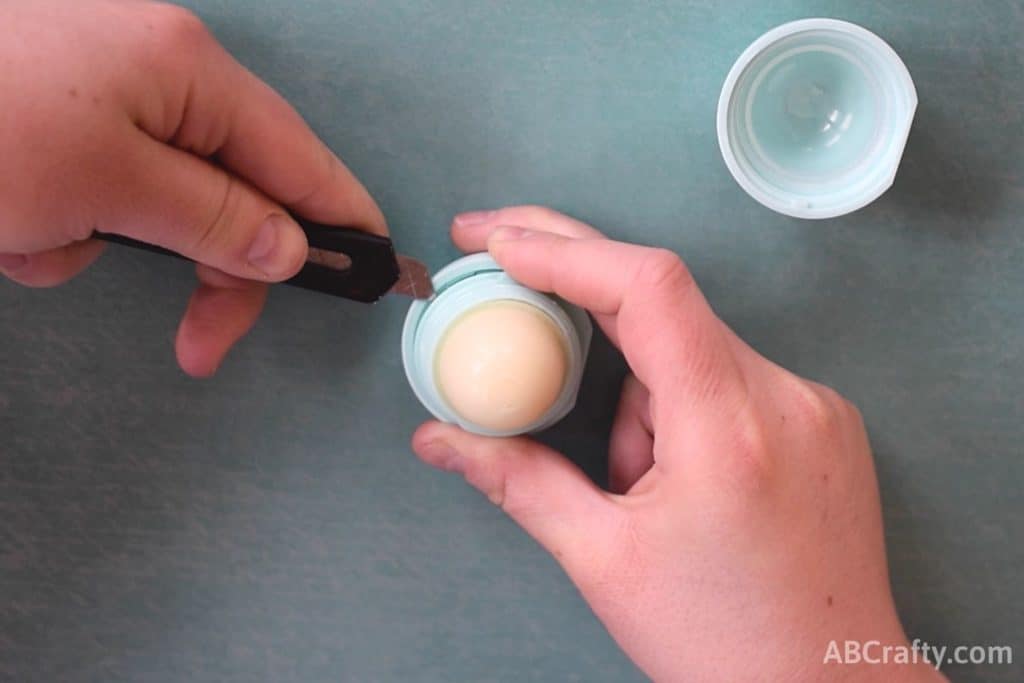 Remove all of the lip balm and put it into a microwave safe dish.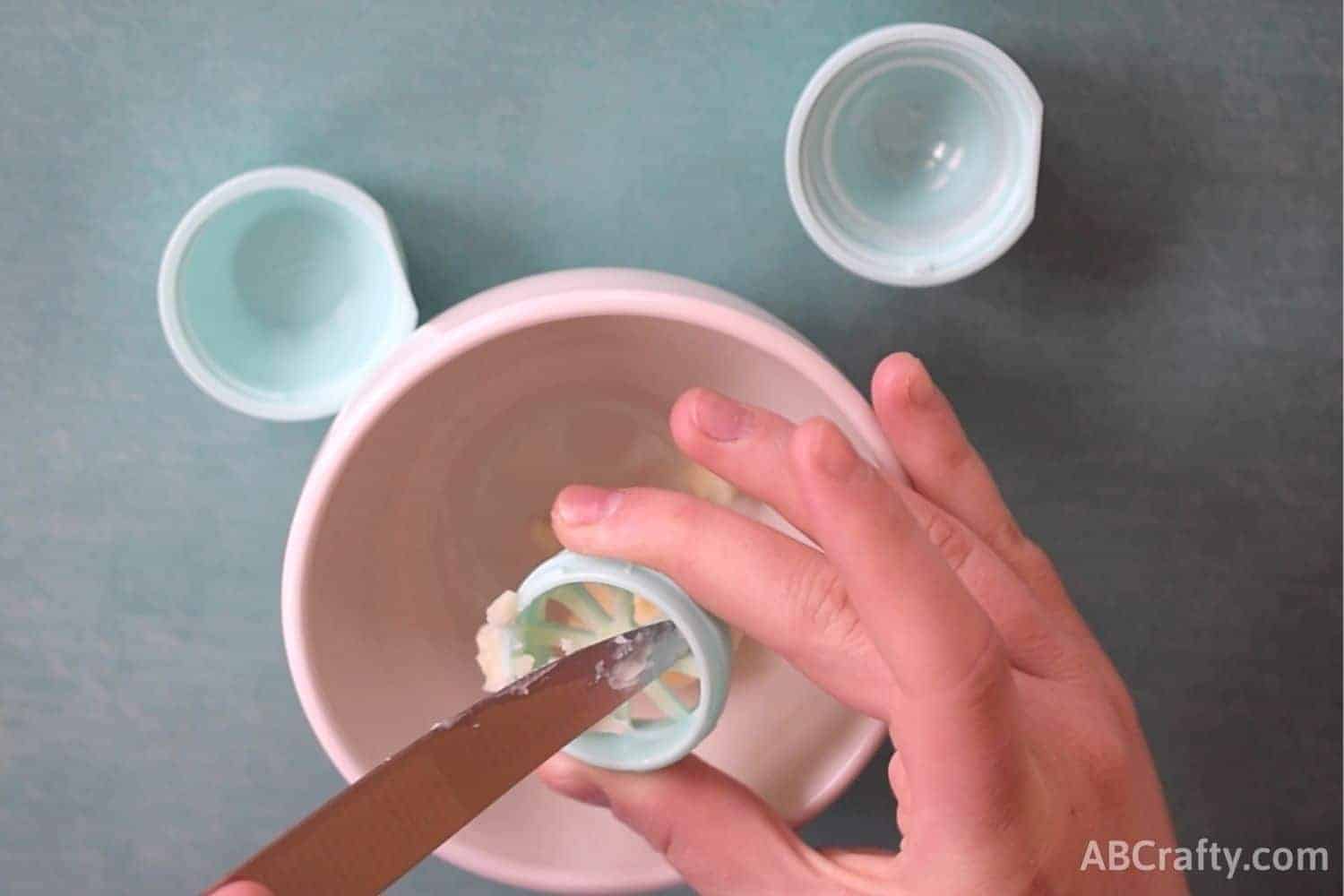 Cut off a small piece of each of the gold and yellow crayons and add them to the bowl.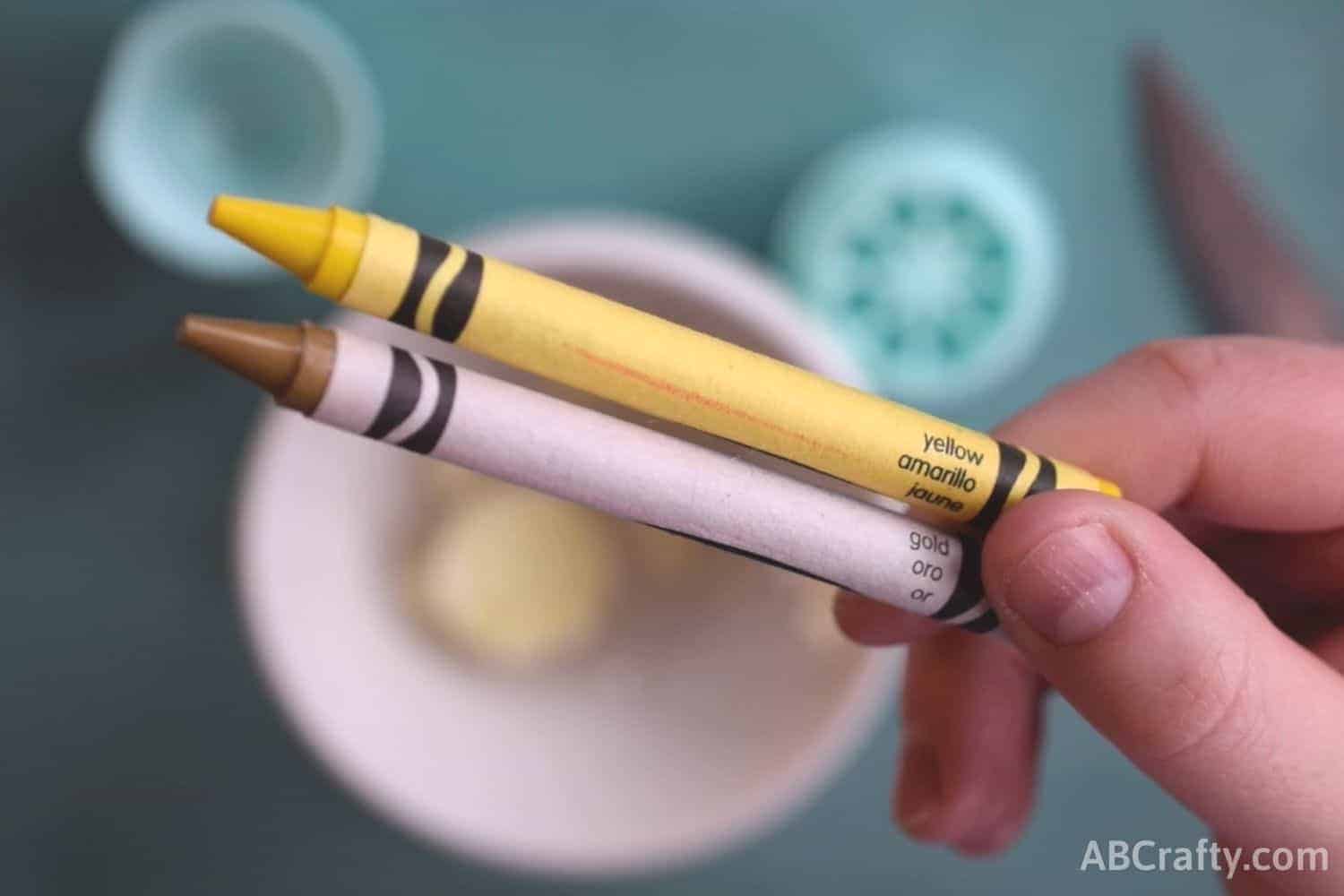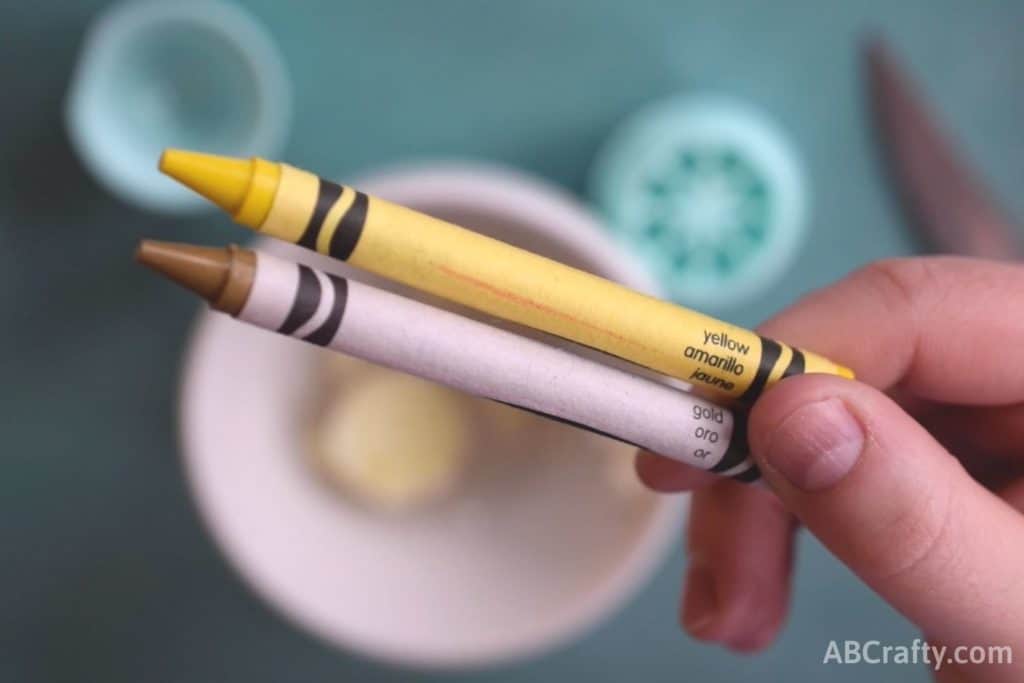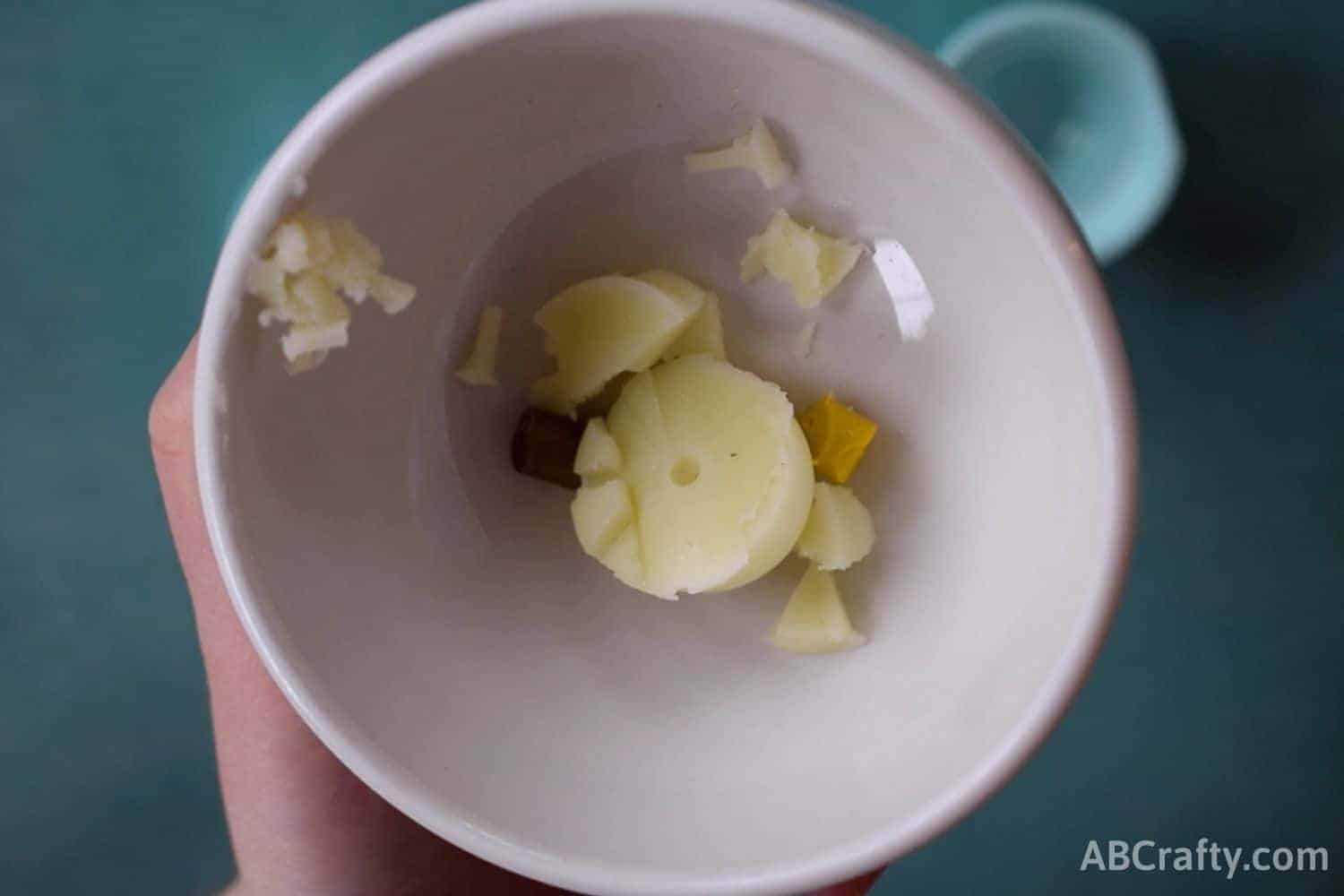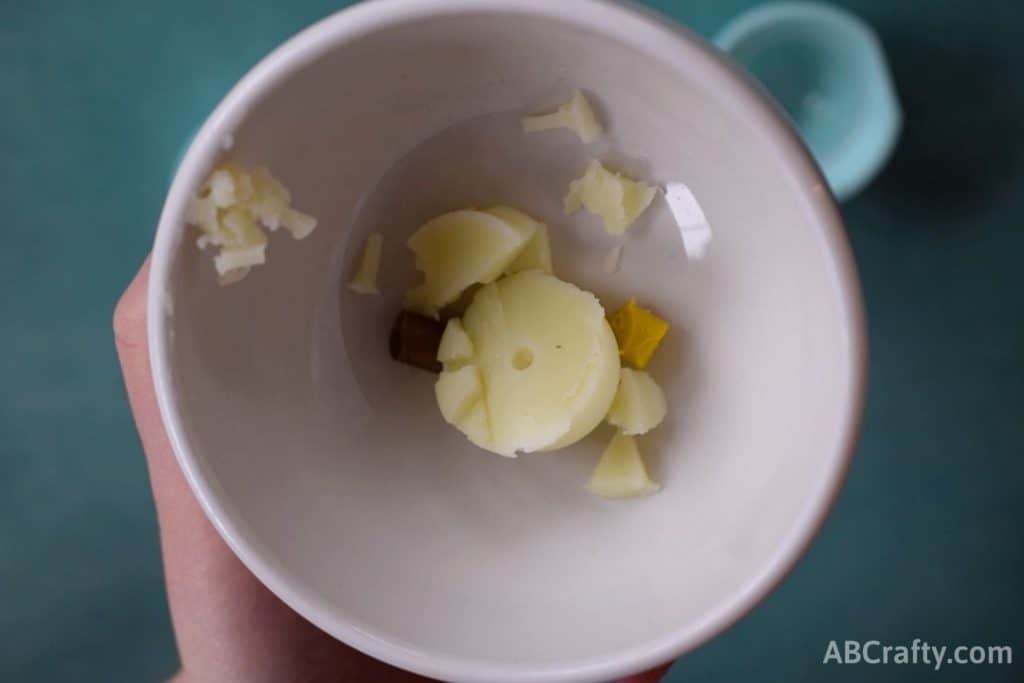 Microwave it for 30 second increments, stirring in between, until it's all melted.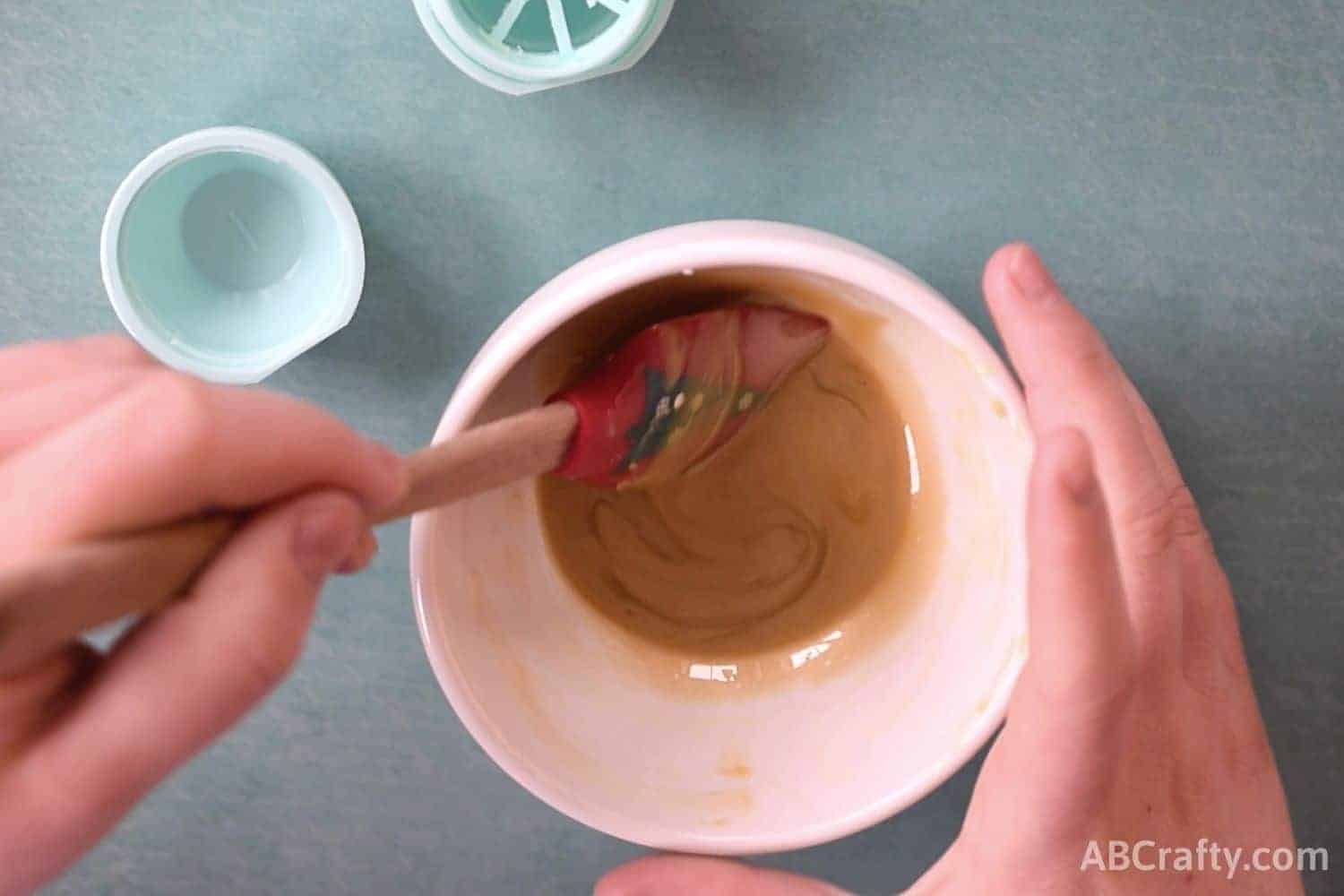 Mix in some gold edible glitter to give it shimmer. Add as much color and glitter as you'd like! I ended up adding more glitter to make it extra sparkly.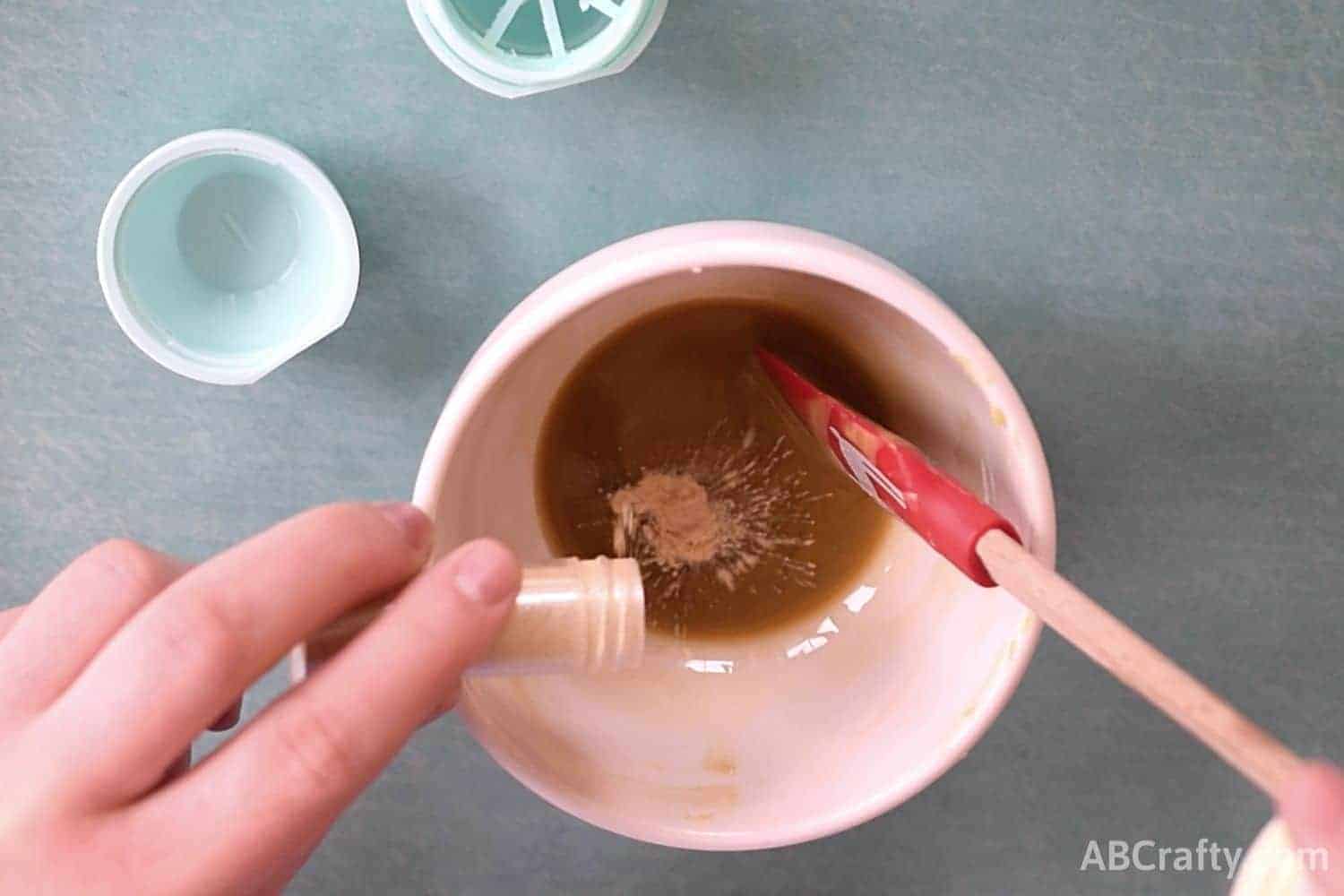 Pop the grate back into the EOS and pour in the melted lip balm over the grate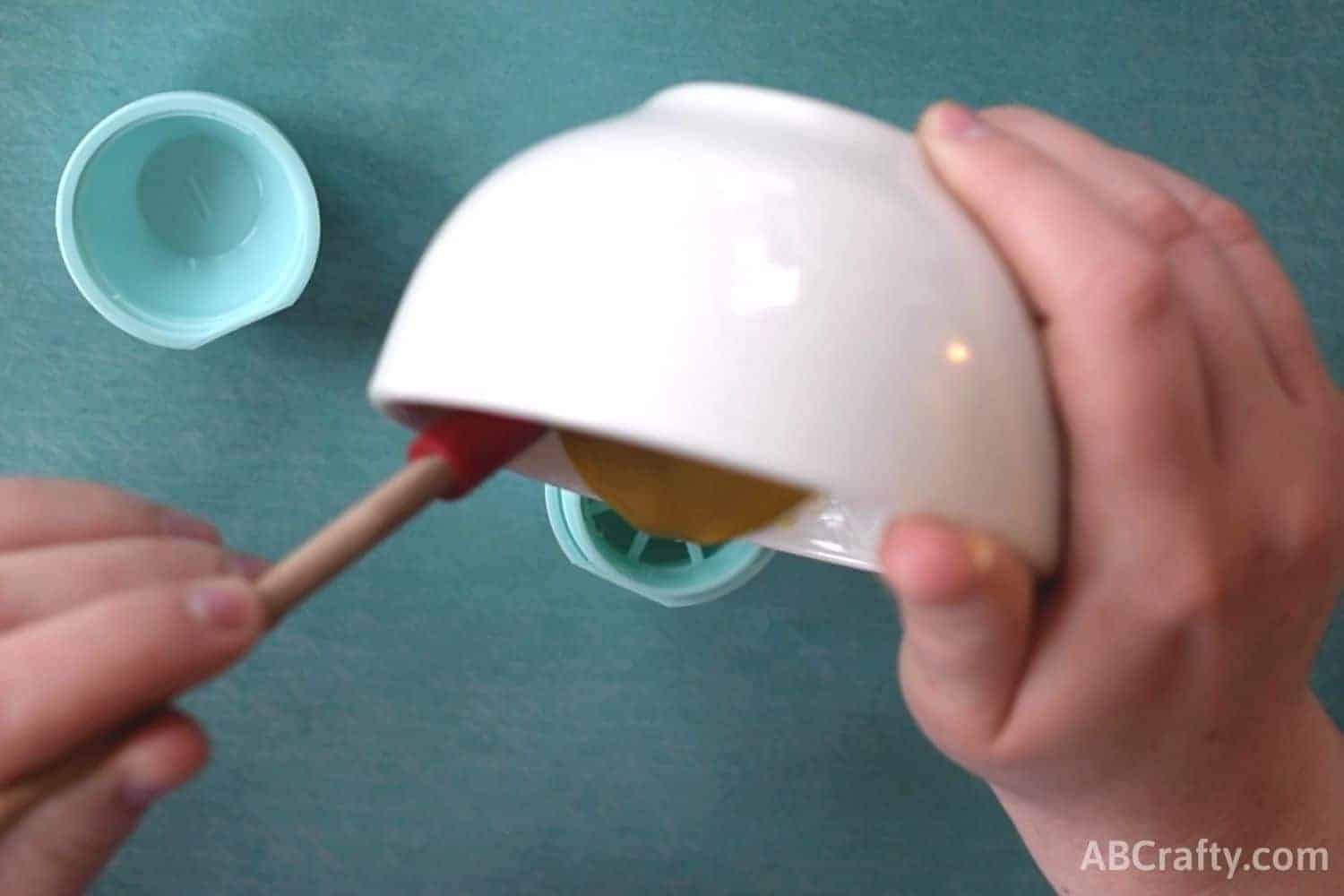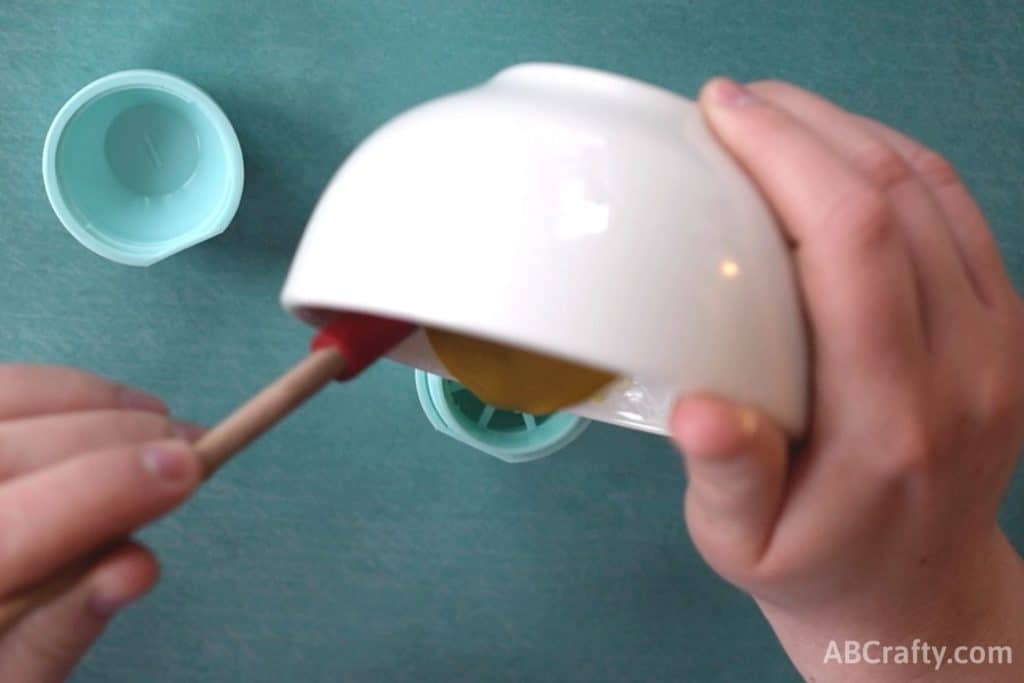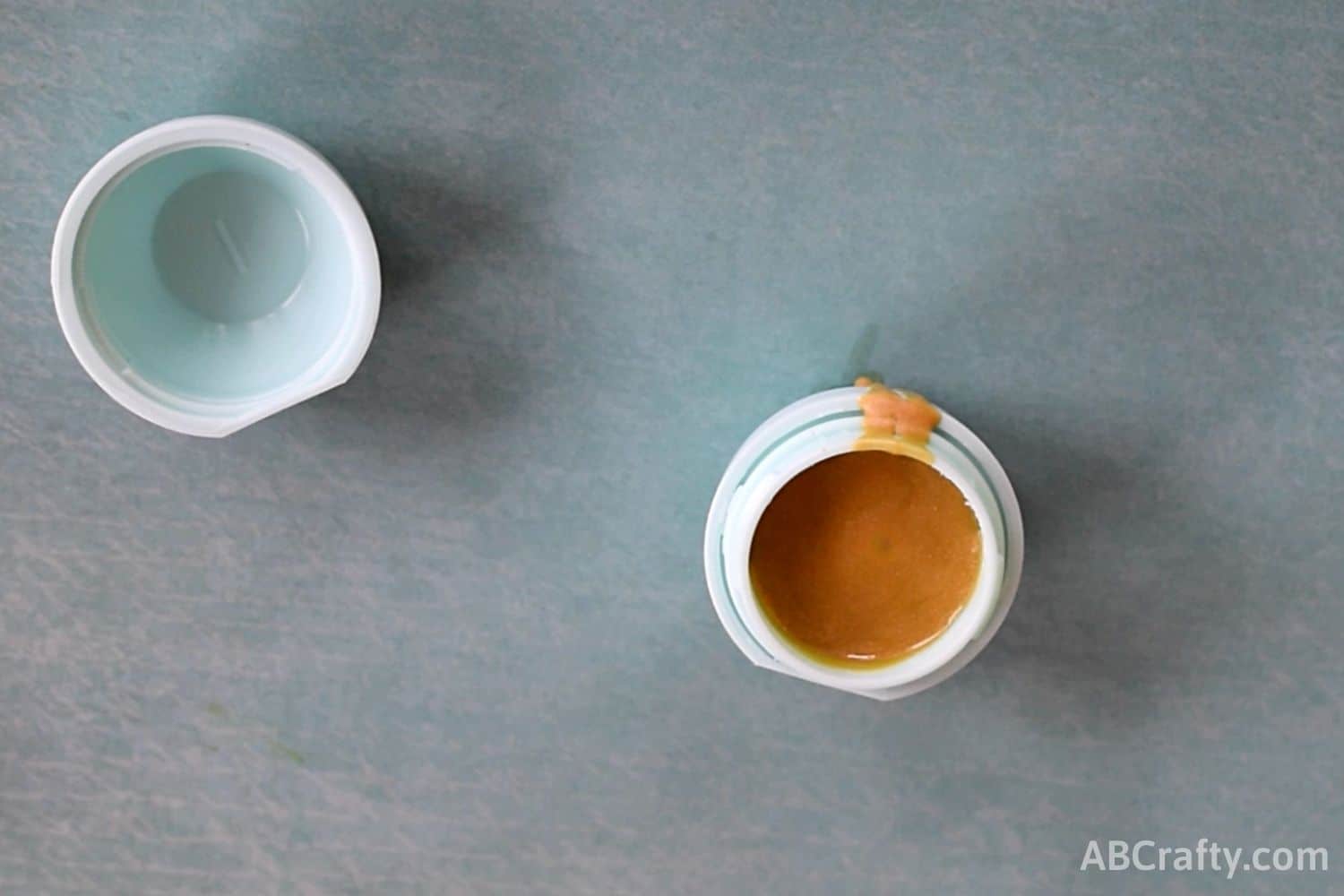 Wipe off any excess that stuck to the outside and put it in the freezer. Once it has solidified, pop on the other side and you'll have a functioning golden-glittery EOS.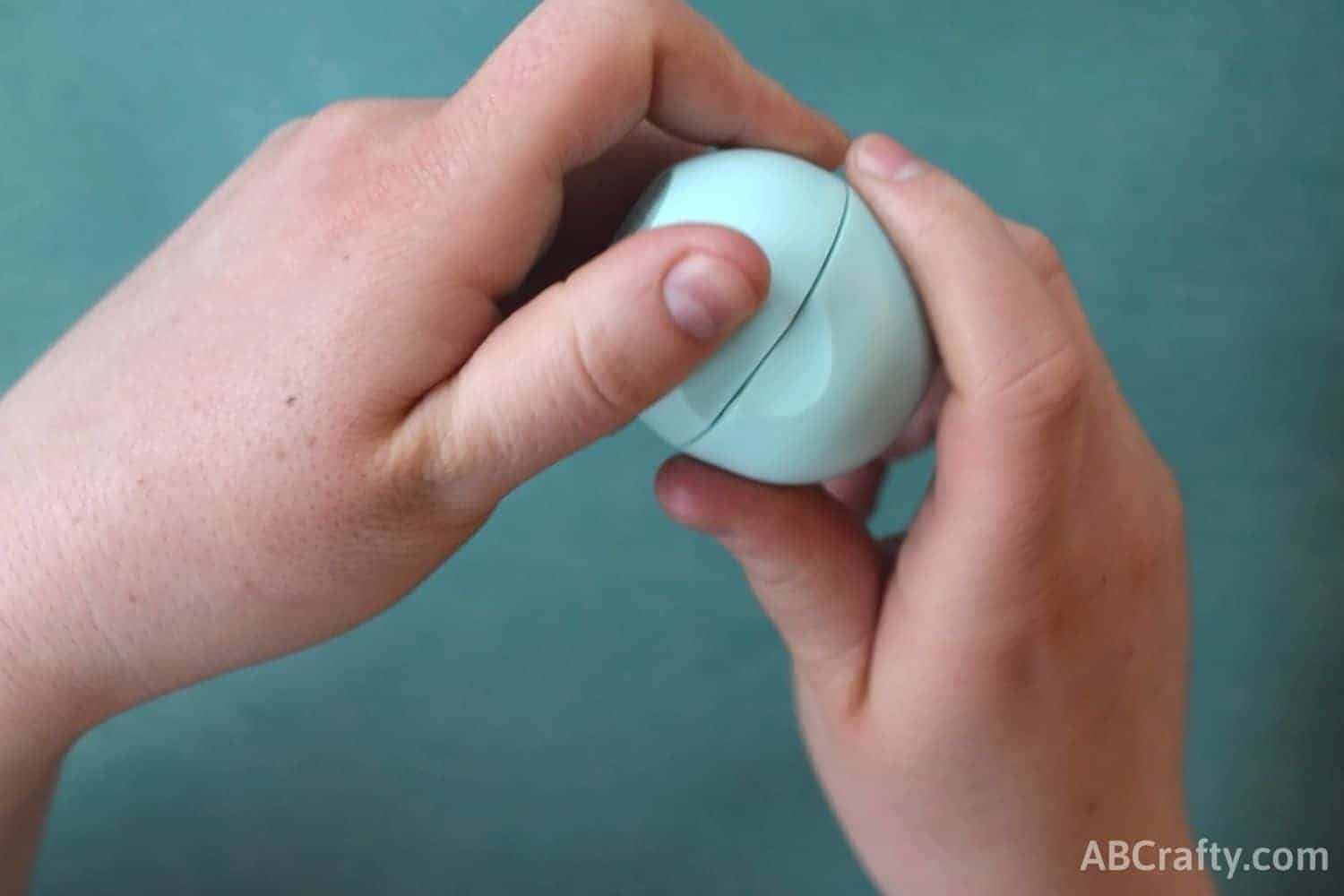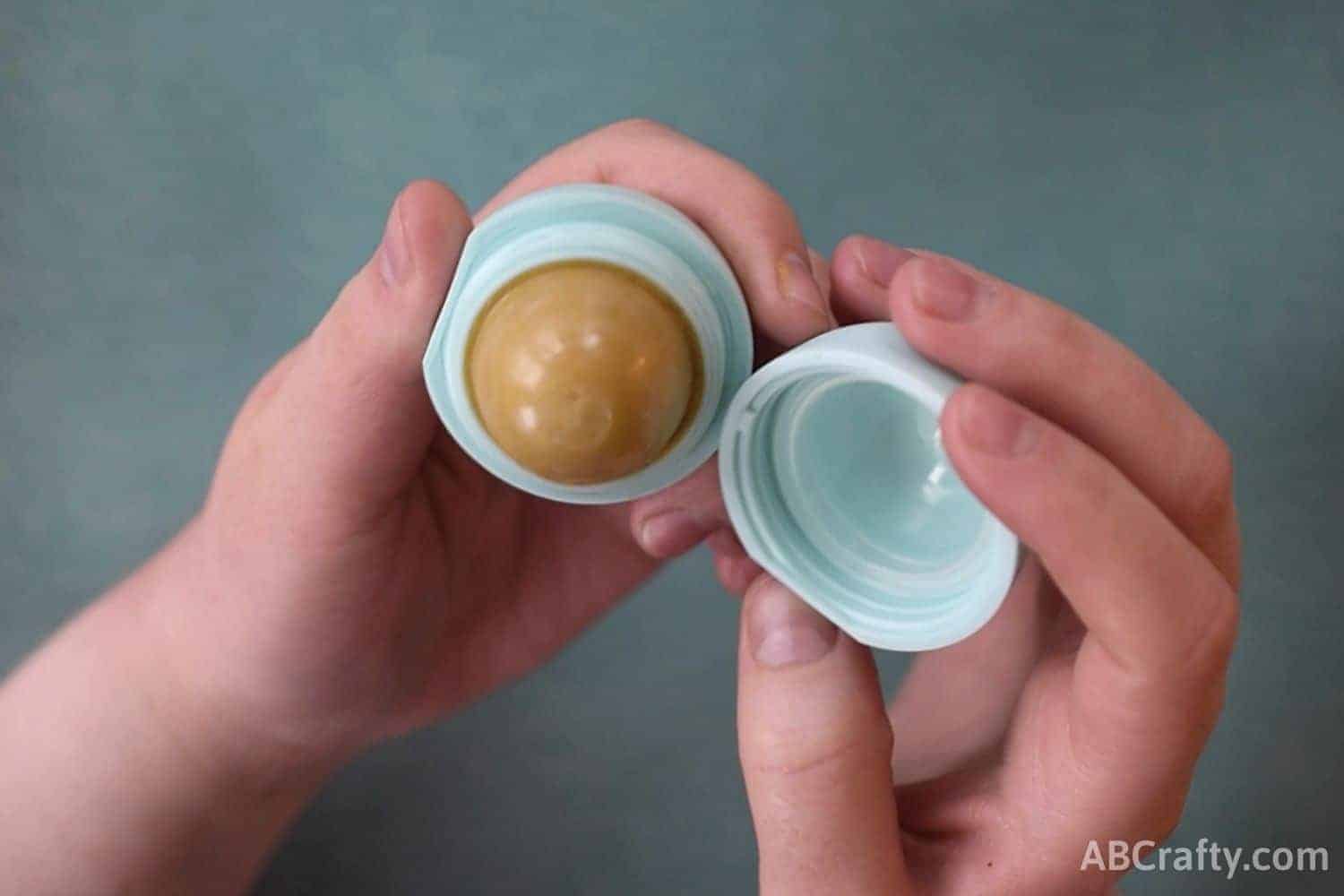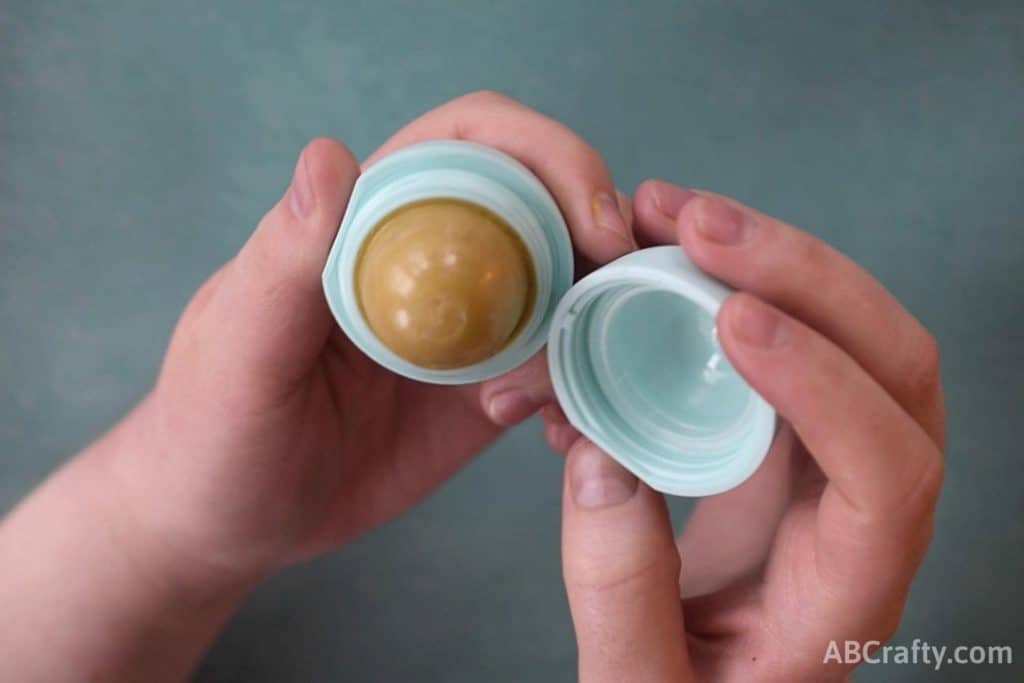 Next, with the EOS closed, paint it gold. You'll want to do at least two coats and let it dry in between.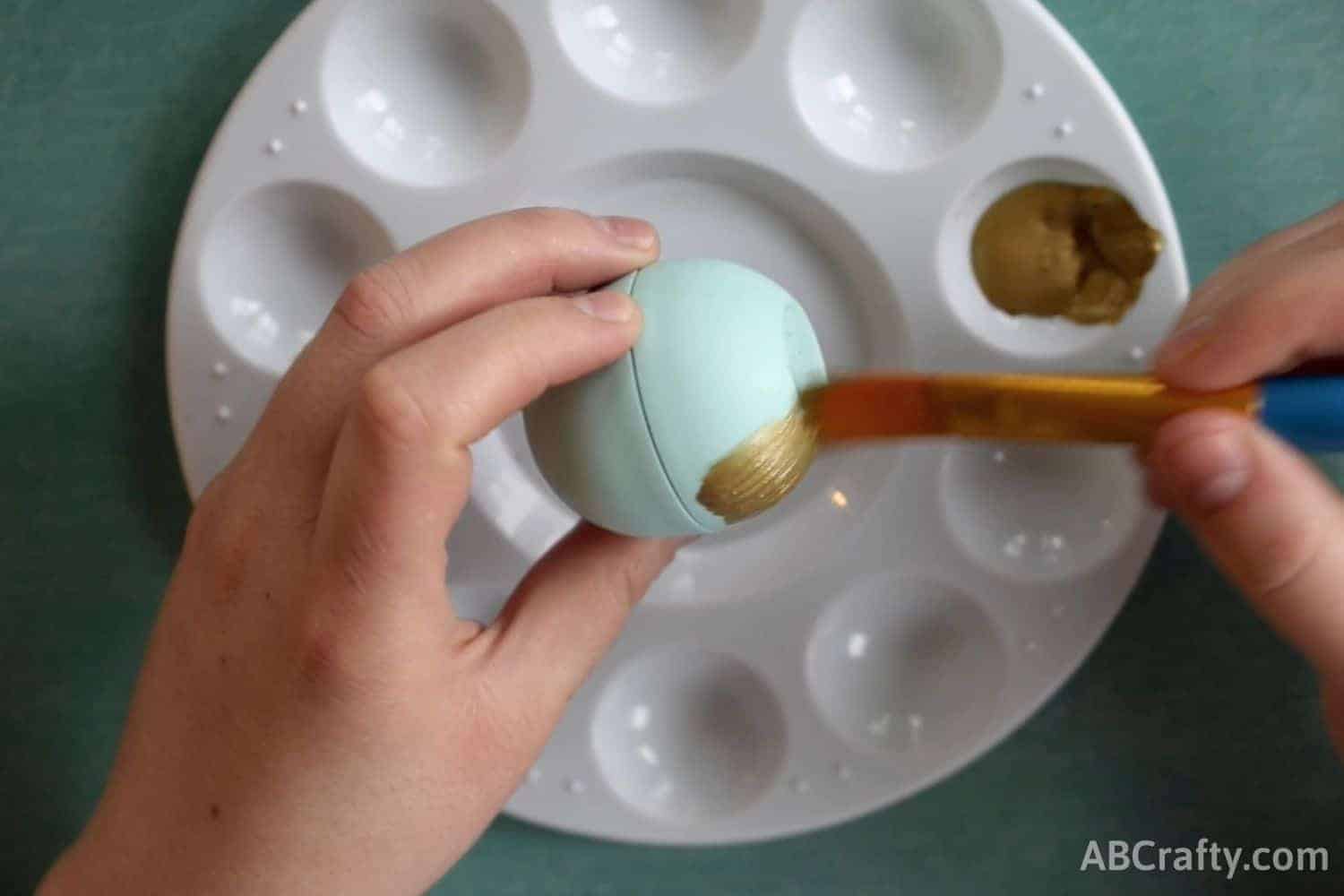 And while it's drying, take the time to paint the feathers with the gold paint as well. Let dry.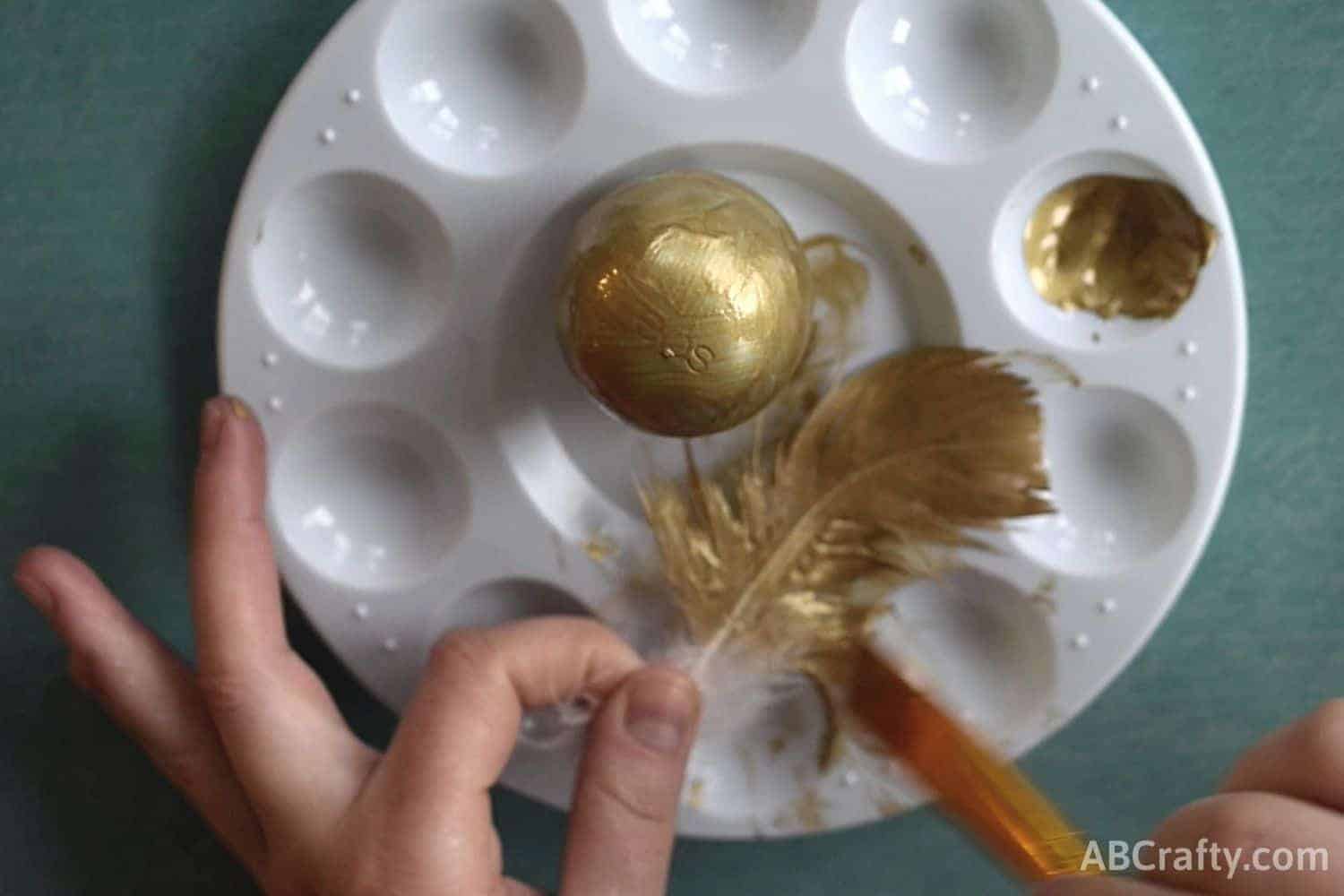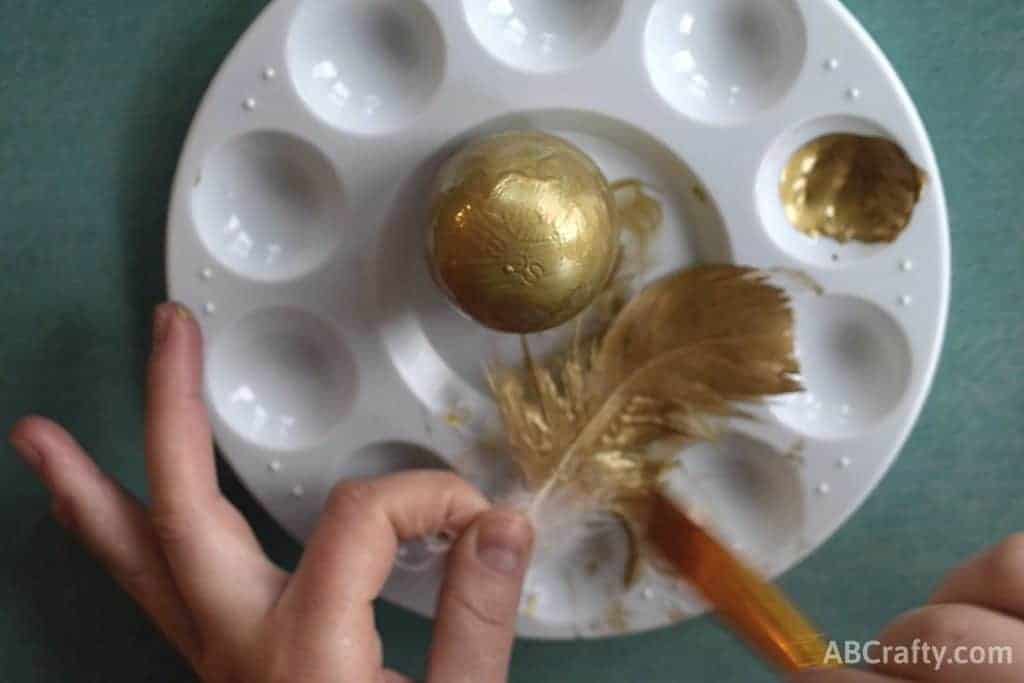 When the feathers have dried, cut off one side of the feather, along the side of the center. If the feather has a curve to it, choose the side that is on the outside of the curve.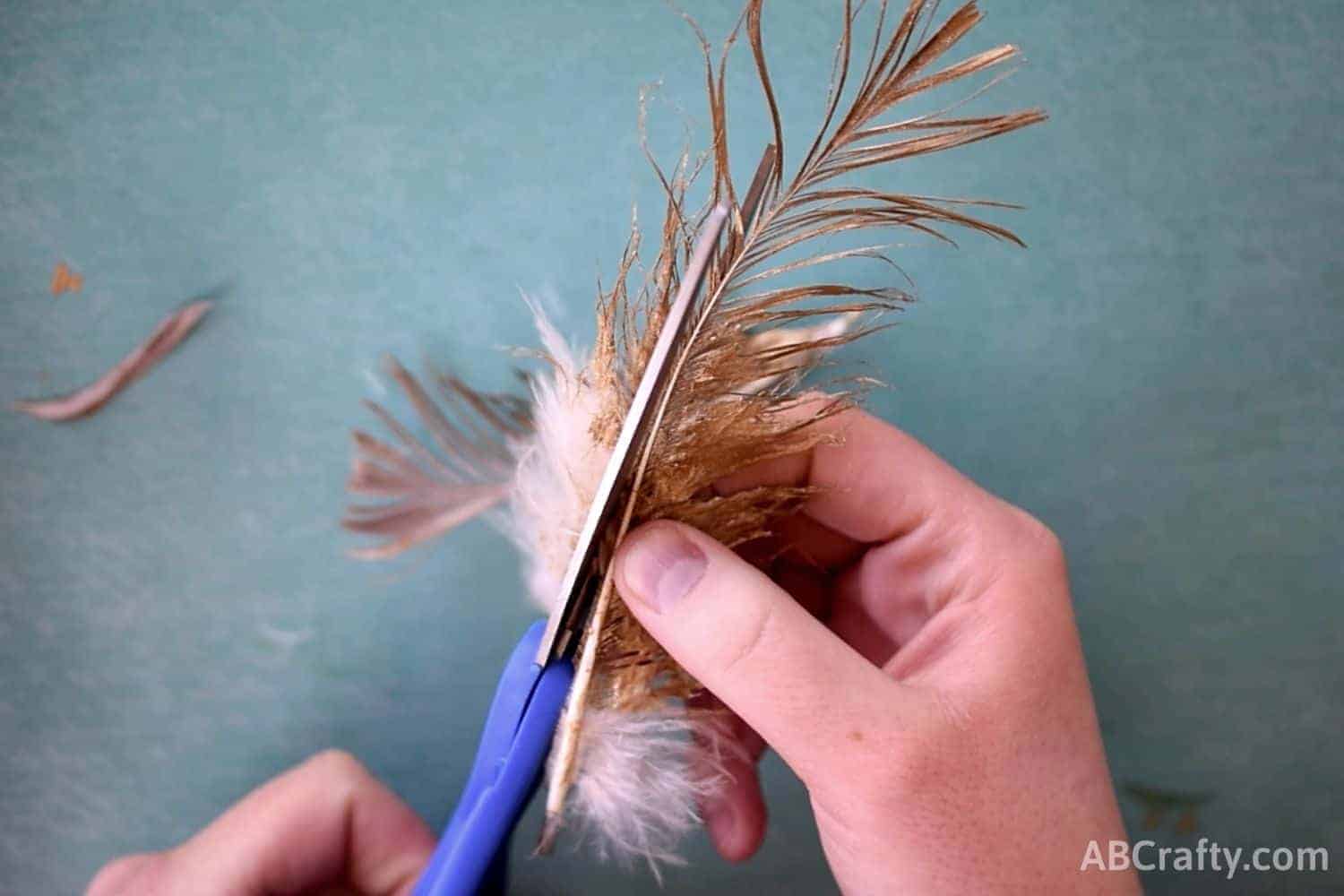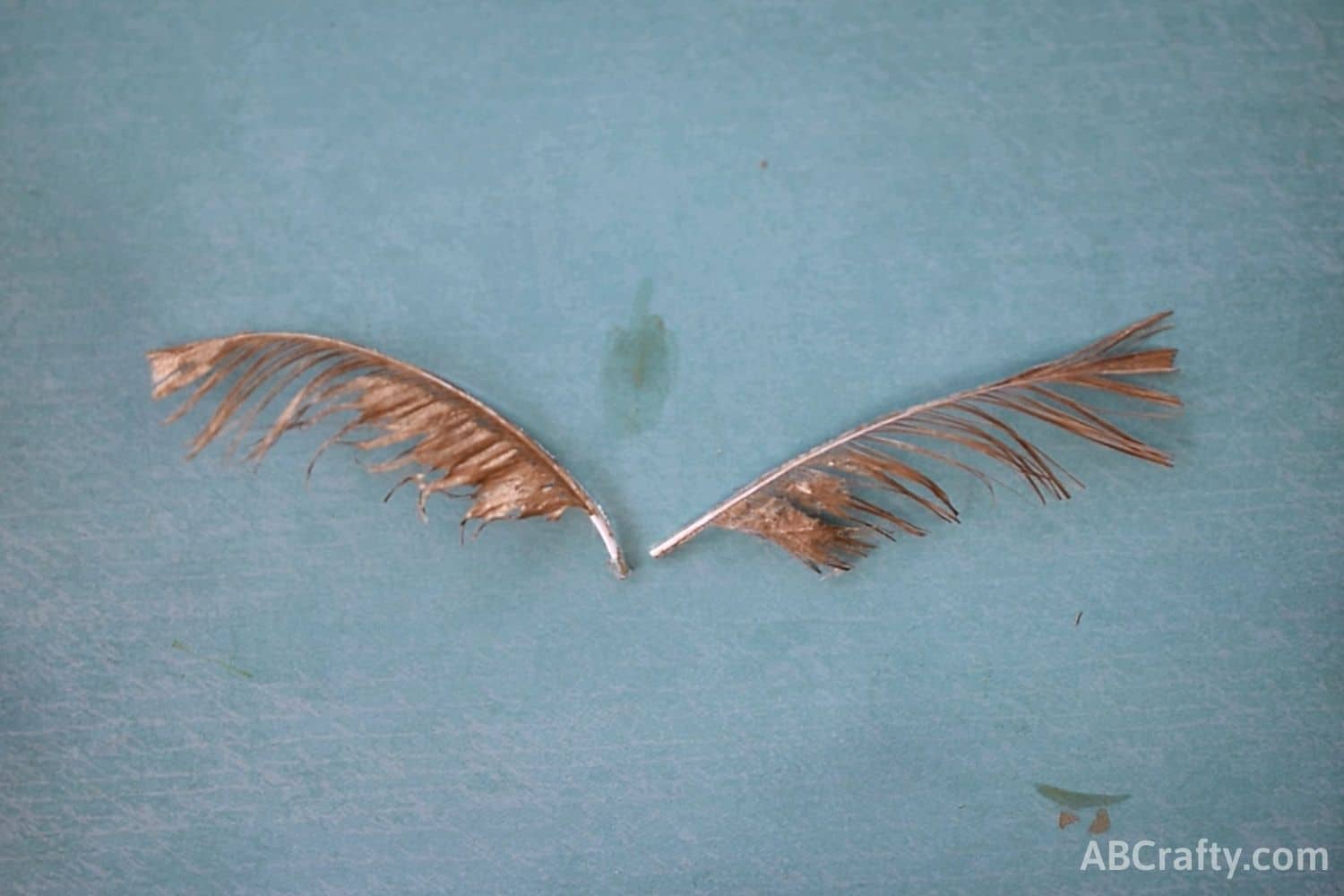 After the EOS has also dried, attach the feathers to the sides of the top with E6000 glue. To make it easier so you don't have to hold the snitch's wings while they dry, use some items to prop them up. You can see I went very fancy with a box, a roll of tape, and the tops to some additional EOS's.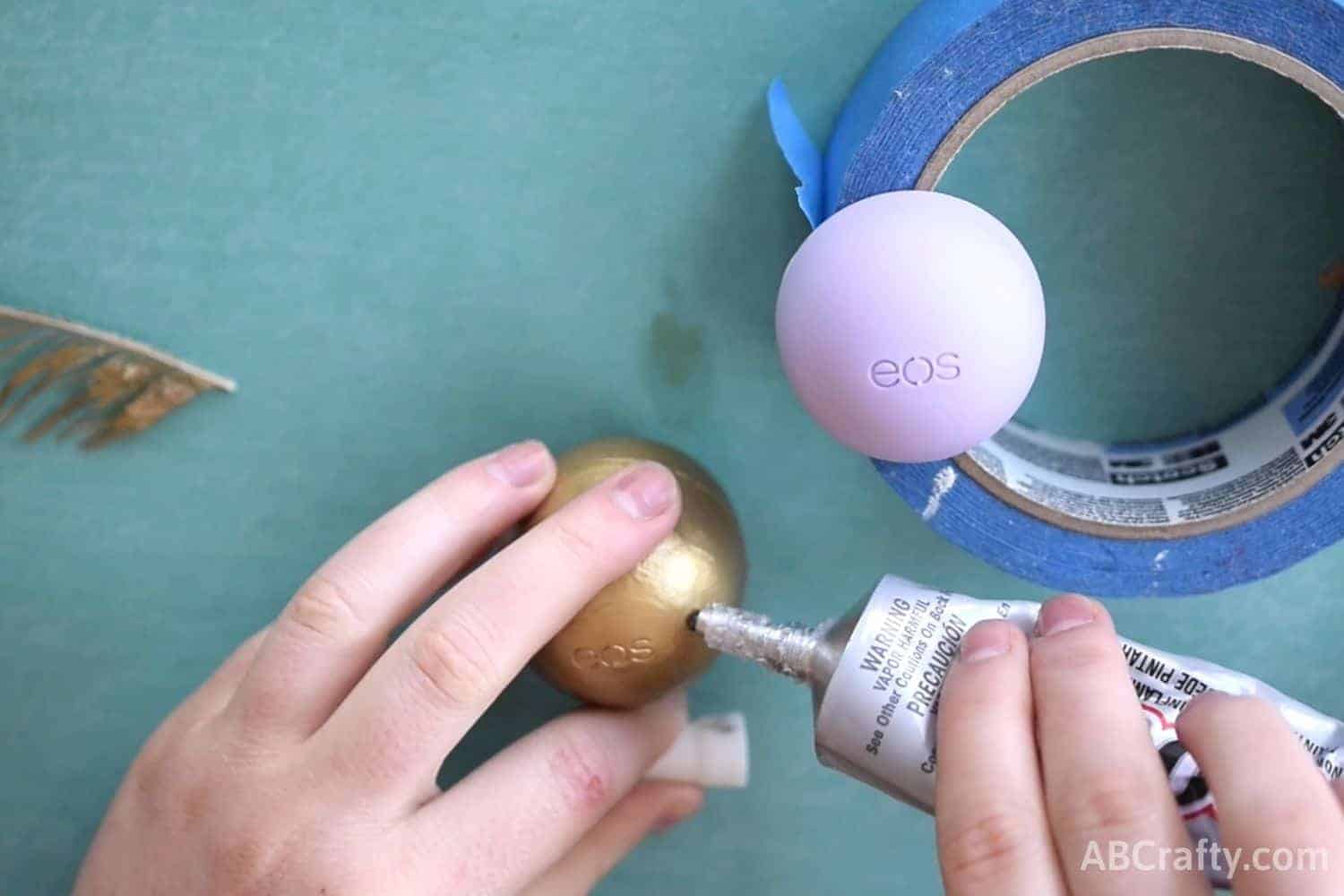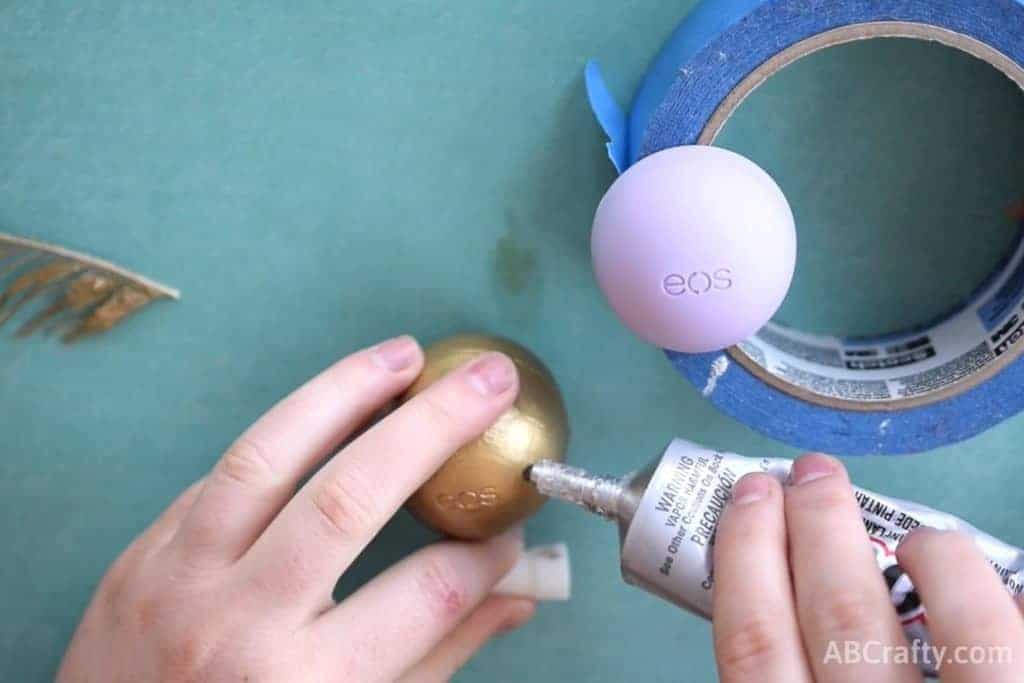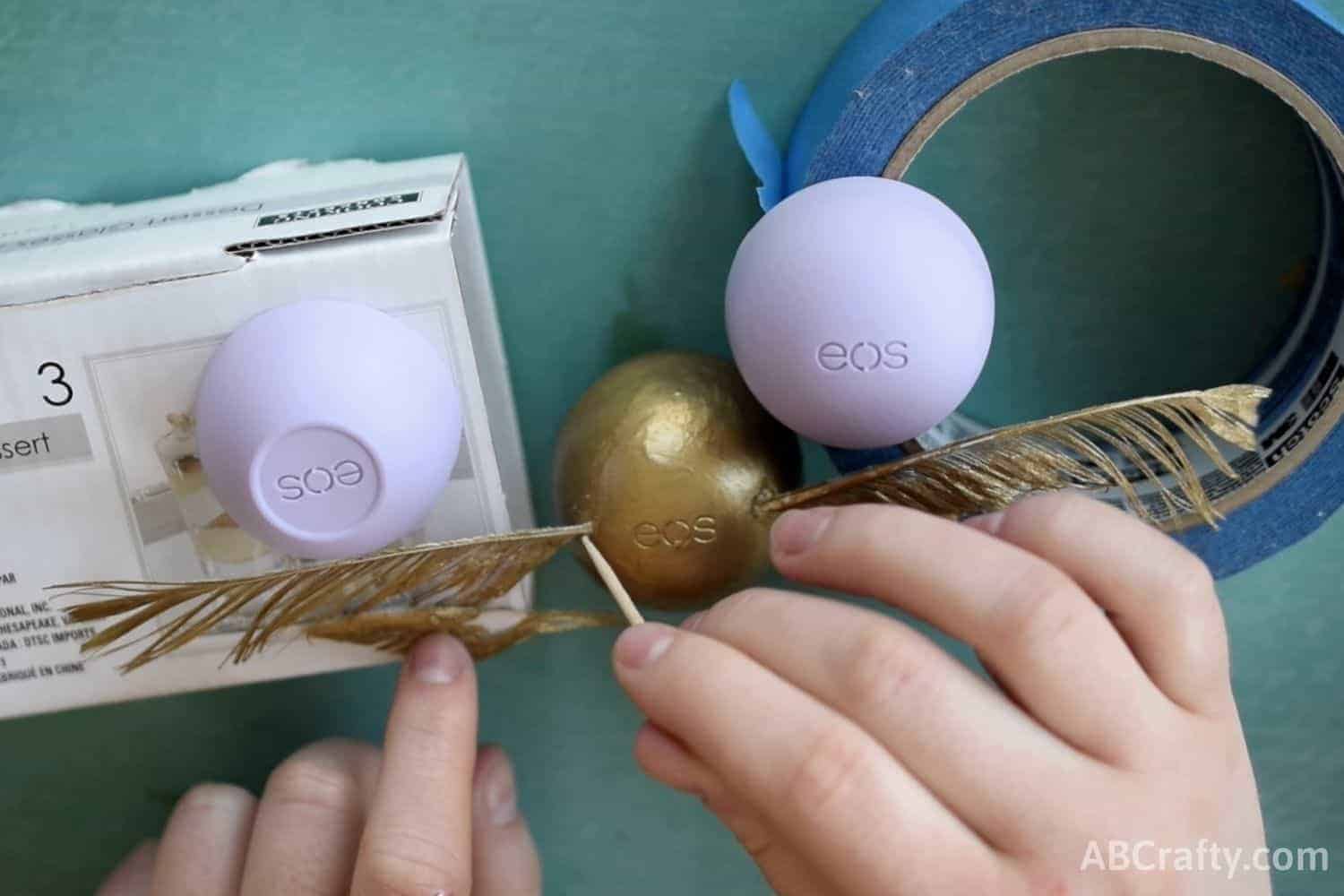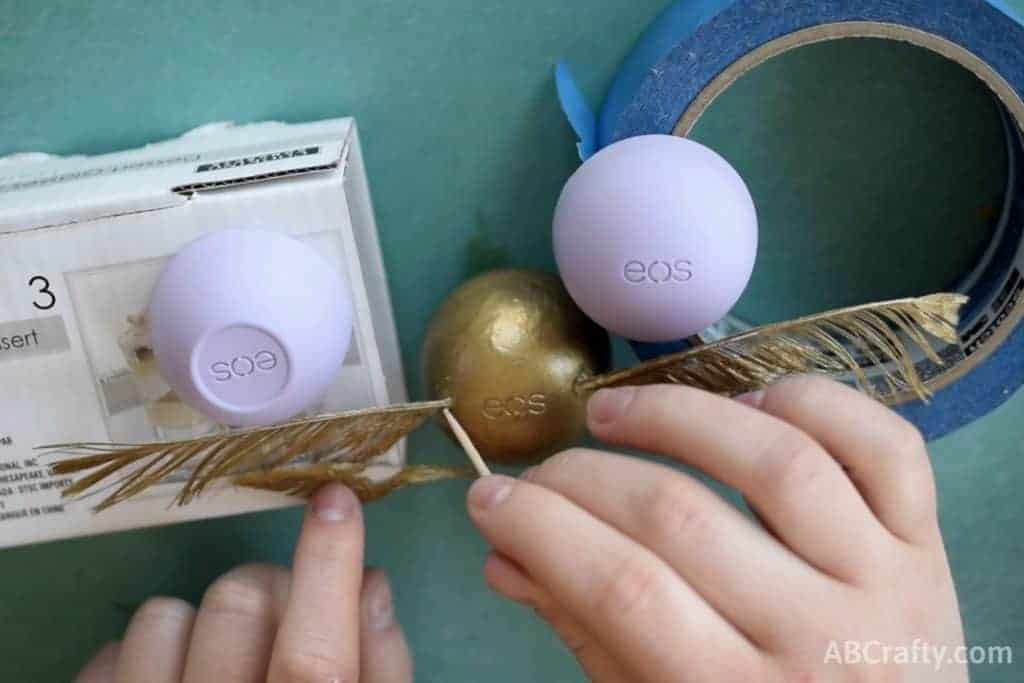 Once the glue has set, you have officially caught your own golden snitch! It really is Harry Potter art come to life.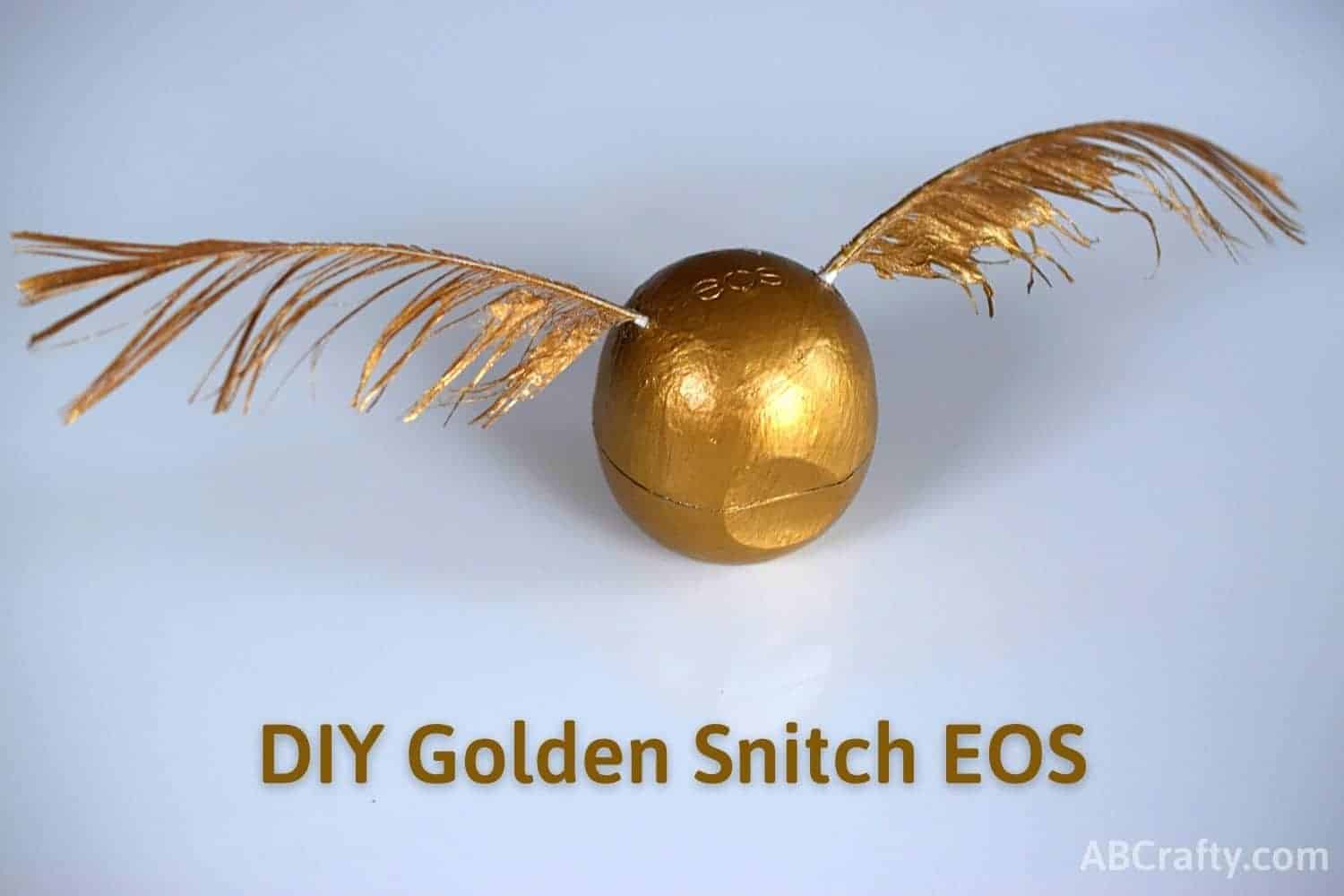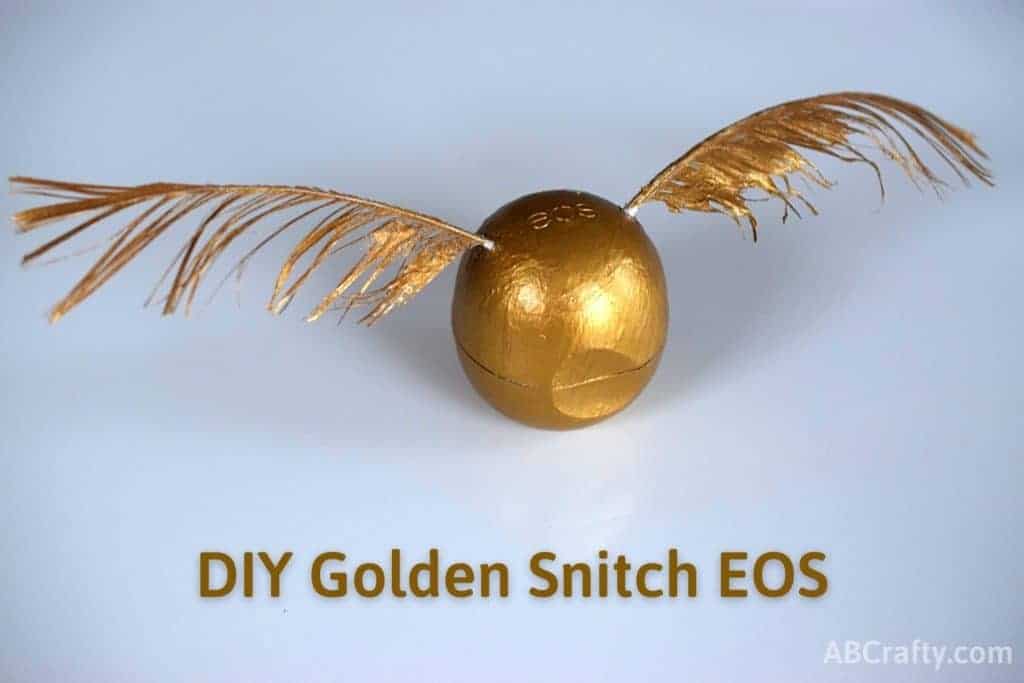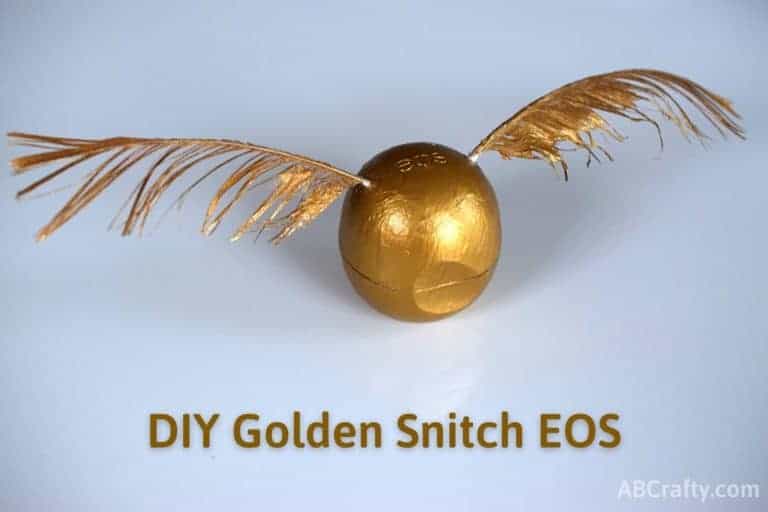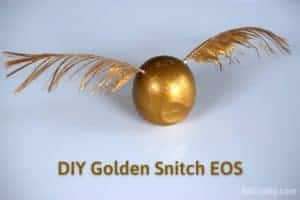 Golden Snitch EOS
Catch the golden snitch with this Harry Potter craft. Transform an EOS lip balm into the sneaky golden snitch with this easy DIY.
Materials
1

EOS Lip Balm

1

Gold crayon

1

Yellow Crayon

Gold edible glitter

2

feathers

Gold paint

E6000 glue
Equipment
Scissors

Paintbrush

Microwave safe dish

Exacto blade or knife
Instructions
Open the EOS and pop out the part that has the actual chapstick.

Remove all of the lip balm and put it into a microwave safe dish.

Cut off a small piece of each of the gold and yellow crayons and add them to the bowl.

Microwave it for 30 second increments, stirring in between, until it's all melted.

Add some gold edible glitter and mix together

Pop the grate back into the EOS and pour in the melted lip balm over the grate

Put it in the freezer to solidify

Pop back on the other side so that the EOS is all back together

Next, with the EOS closed, paint it gold. You'll want to do at least two coats and let it dry in between.

And while it's drying, take the time to paint the feathers with the gold paint as well.

After they're dry, cut off one side of the feather, along the side of the center. If the feather has a curve to it, choose the side that is on the outside of the curve.

Attach the feathers to the sides of the top with E6000 glue