Learn everything you ever wanted to know about wet felting. I go over the best wet felting supplies and techniques. Also learn how to wet felt wool with an easy to follow step by step tutorial.
Get the latest DIY tutorials, reviews, and crafting updates
You'll never be spammed and can unsubscribe at any time
Wet Felting Shrinkage Calculator
Calculate how big your wool layout or resist should be based on the size you would like it to be after felting. Input one size at a time (e.g. length/width)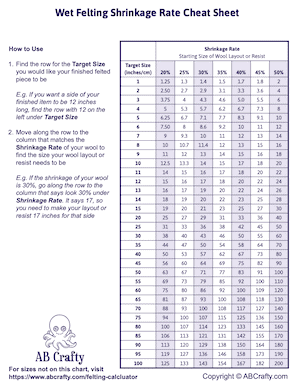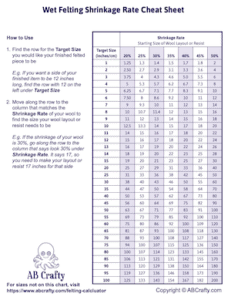 Download the Felting Shrinkage Rate Cheat Sheet
We're committed to your privacy. AB Crafty uses the information you provide to contact you about relevant content and products. You may unsubscribe from these communications at any time.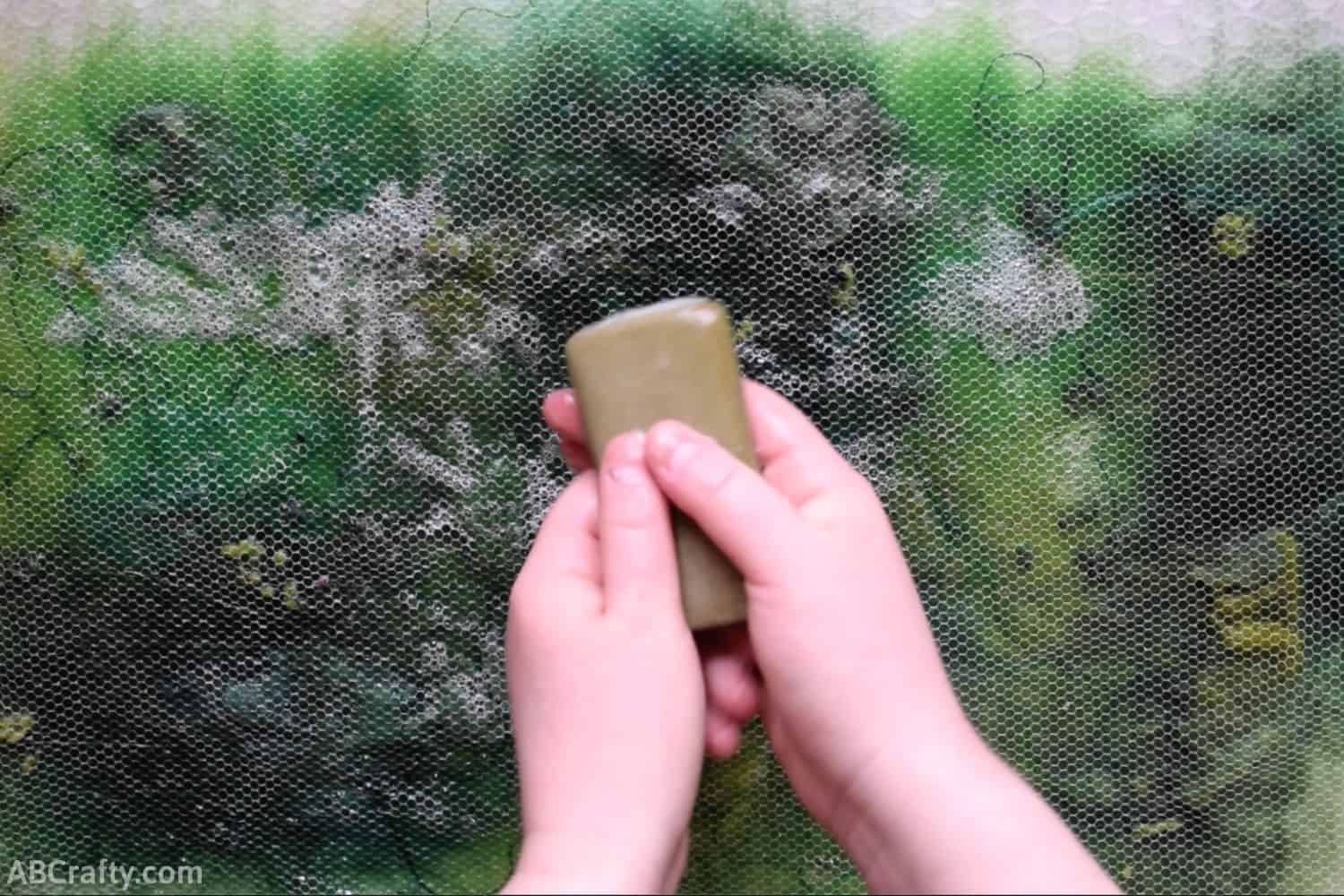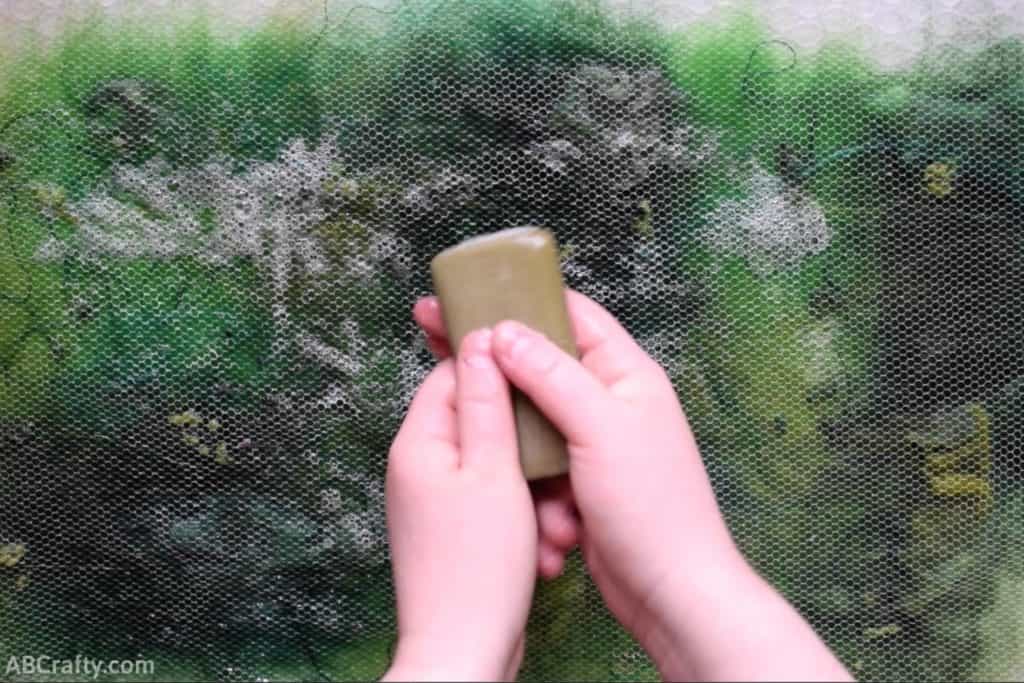 Once the fibers are thoroughly wet, rub the palms of your hands very gently across the top of the fibers. Your goal is to create a "skin" on the top of the fibers. What you don't want to do is rub too aggressively that you start to felt the mesh to the wool. Remember, the mesh is a barrier between your hands and the wool to keep your project and design in place.
Get the latest DIY tutorials, reviews, and crafting updates
You'll never be spammed and can unsubscribe at any time
Get the latest DIY tutorials, reviews, and crafting updates
You'll never be spammed and can unsubscribe at any time
Get the latest DIY tutorials, reviews, and crafting updates
You'll never be spammed and can unsubscribe at any time