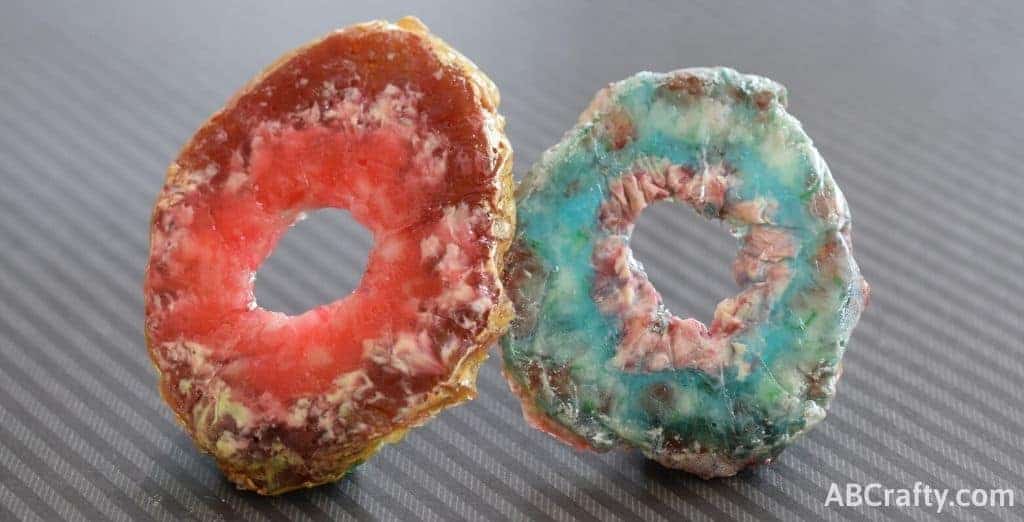 Learn how to make agate slices out of candy. This unique rock candy geode slice is great on its own or as a decoration on top of geode cakes.
I absolutely adore these DIY agate slices and they're so easy to make. They make for a different take on your classic rock candy since these are actually edible geodes. You could even trick your friends into thinking you're eating rocks!
Since geode cakes have become popular, these also are perfect as geode cake toppers.
And if you're a geology fan, you could make your candy look like the real polished gemstones. I made my take on blue agate and pink agate, but there are so many different types of these gemstones including black, white, purple, and yellow.
If you're looking to work with the real thing, here is my list of the best rock tumblers to polish your own agates.
Note: Some links in this post may contain affiliate links, which means at no cost to you, I may earn a commission.
Don't forget to pin it so you can come back to it later!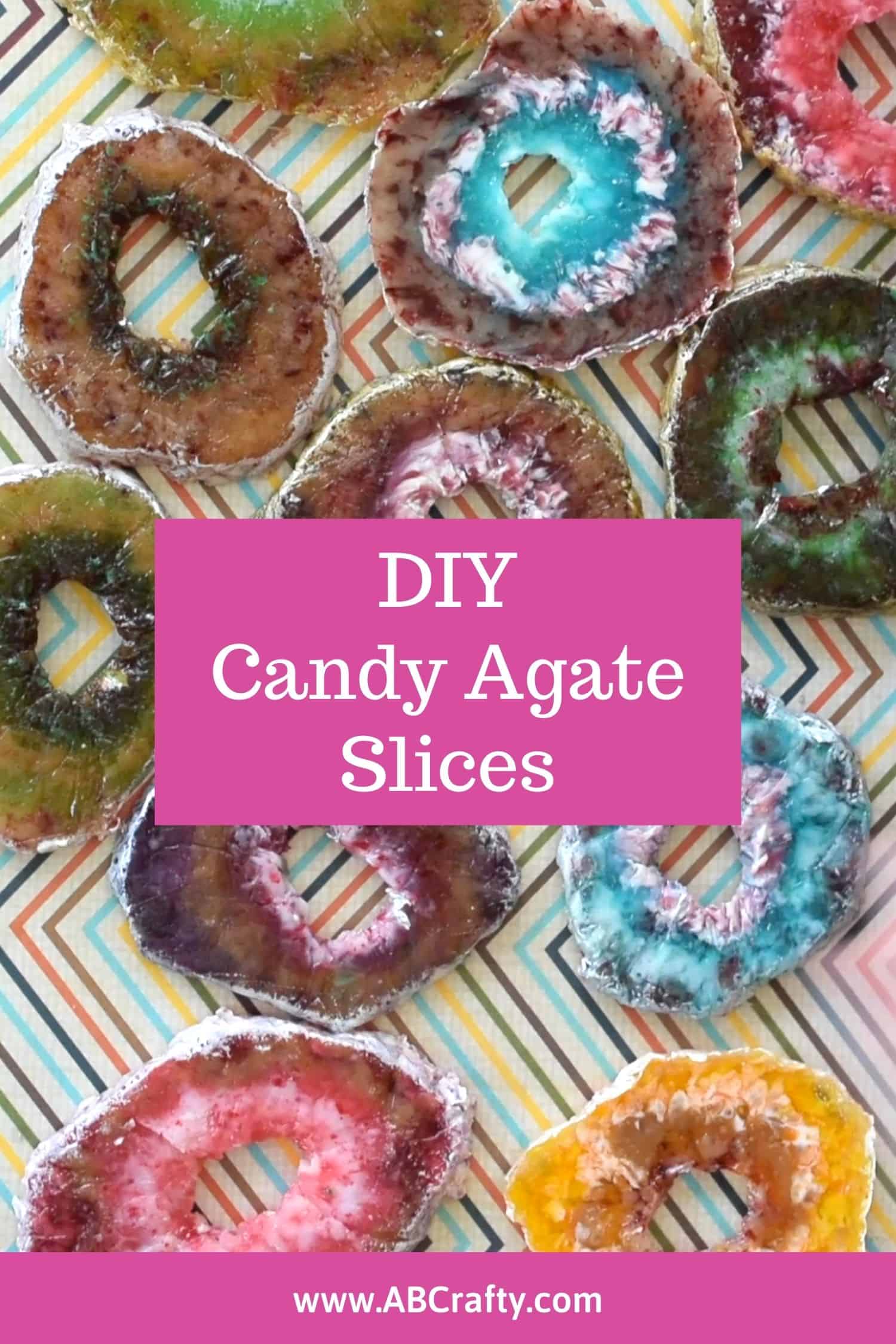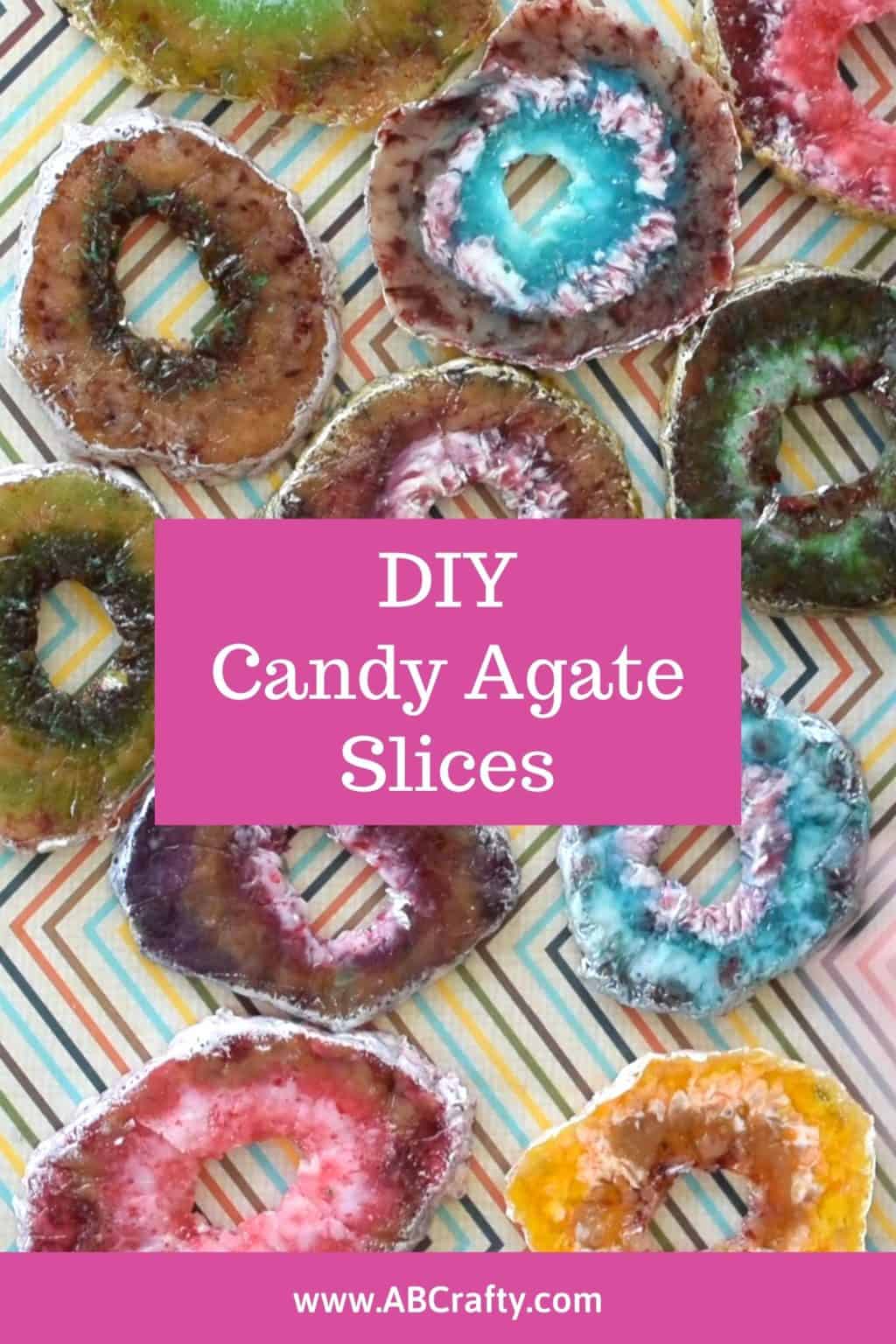 Ingredients for Candy Agate Slices
Template for the Agate Slice Molds
To make it easy to create the molds, I've put together this candy mold template you can use. Download it below or in the shop. Feel free to scale it to the size you would like to make your candies.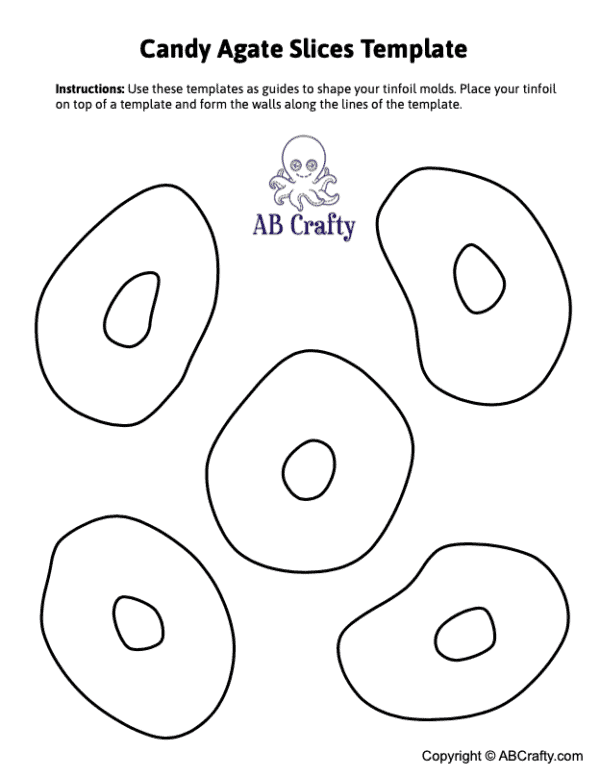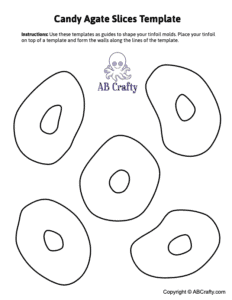 Download the Free Template
We're committed to your privacy. AB Crafty uses the information you provide to contact you about relevant content and products. You may unsubscribe from these communications at any time.
Instructions to Make the Candies
Step by Step Instructions
Start by unwrapping the hard candy and sorting them by color into different plastic bags. These are similar to the ones I'm using.
Tip: I also recommend taking note of what flavors they are so you can remember. This way you don't do something like combine root beer and mint (unless you're into that sort of thing).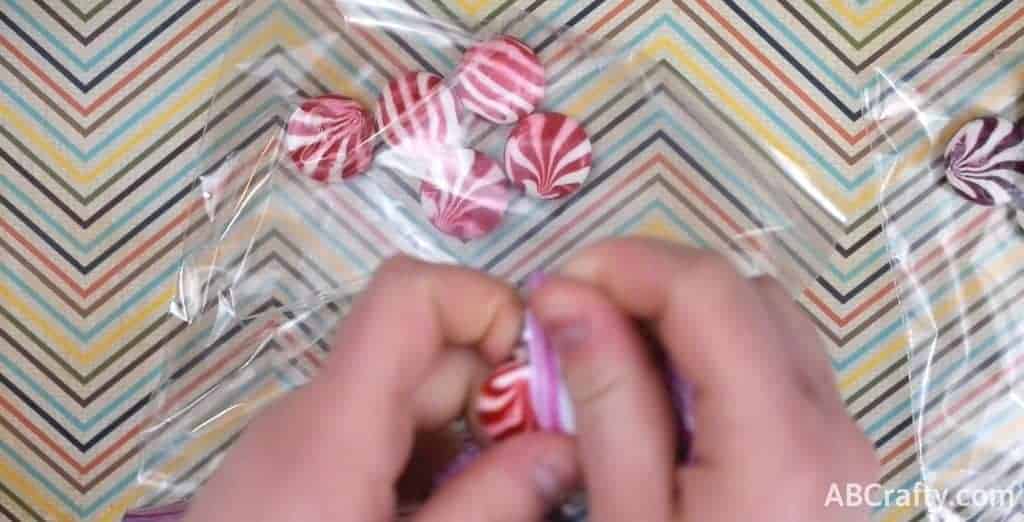 Using a heavy object, crush the candies. Set them aside.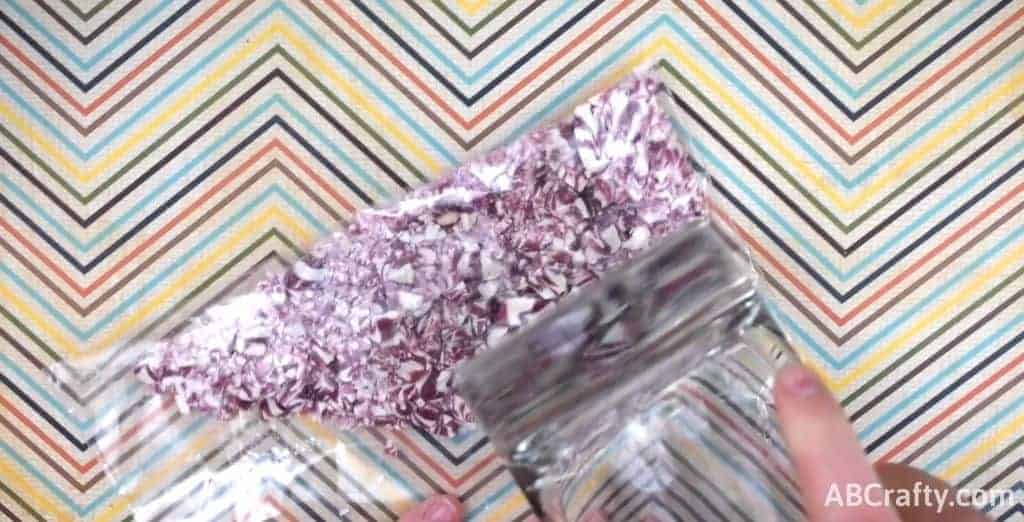 Tear off a small piece of aluminum foil and cut a hole in the middle.
Make the Agate Slice Tin Foil Molds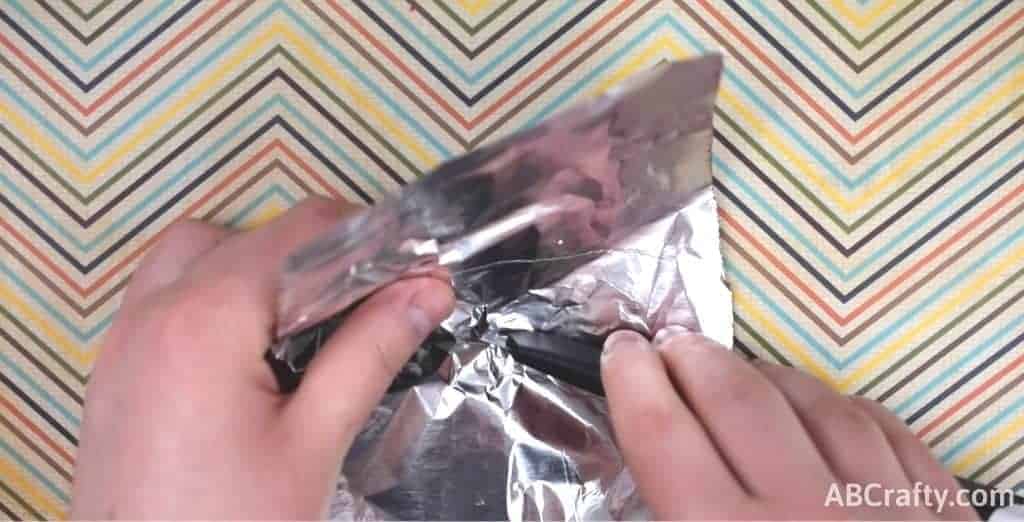 Lift the edges of the hole and fold it on itself to make a wall of foil around the hole. You can also use my free agate slice mold template to make it easier to shape the molds.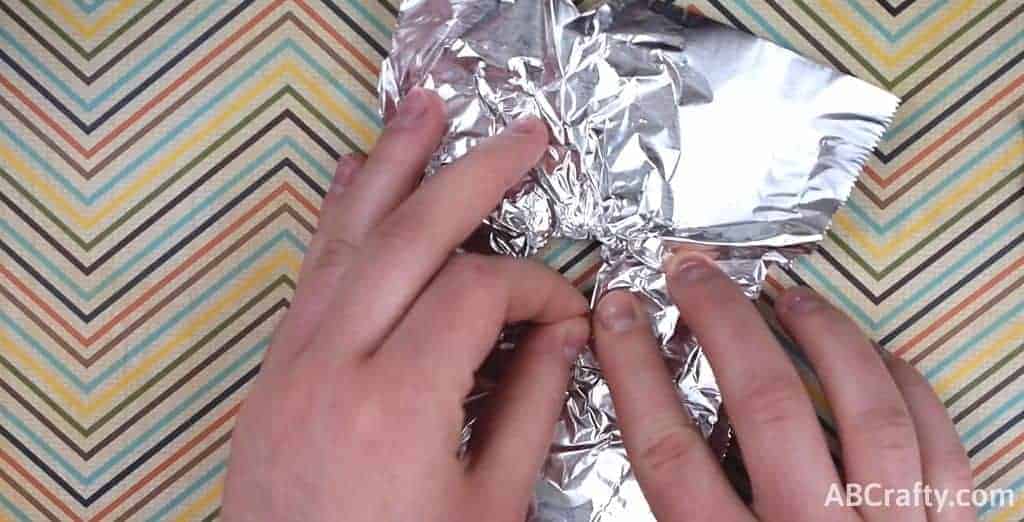 Do the same process to the outside. This outer-wall will shape the edge of your agate slice so you can make it an oval or any shape you'd like.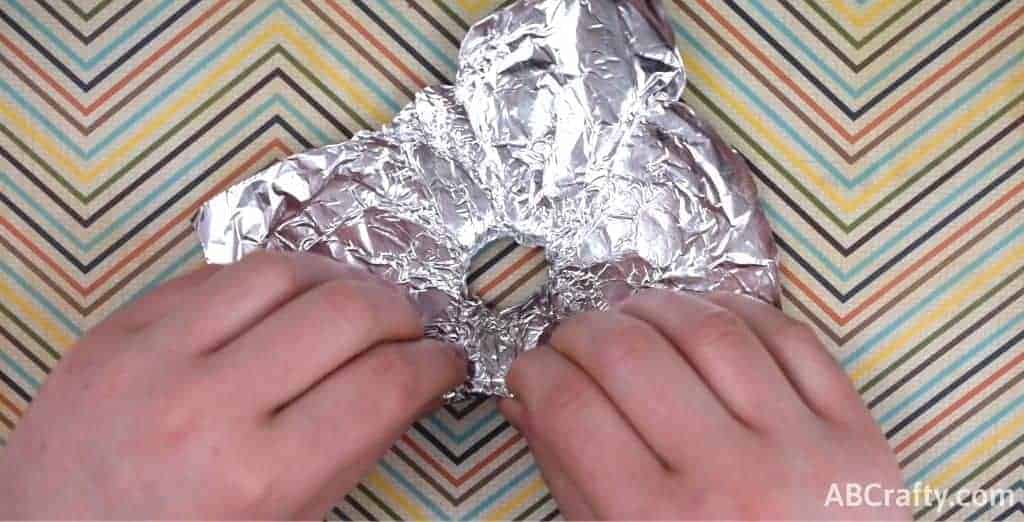 Repeat the process for the number of rock slices you'd like to make.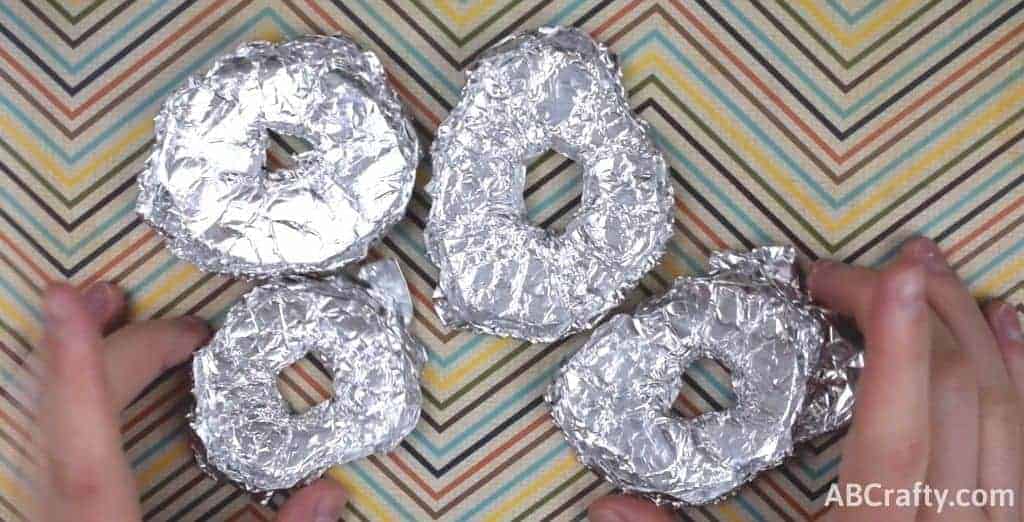 Get the latest DIY tutorials, reviews, and crafting updates
You'll never be spammed and can unsubscribe at any time
Spray the agate molds with cooking spray. (I missed the photo, but be sure to not skip this step or it will be impossible to remove them from the molds!)
Next, choose the color that you want to be in the center of the slice and using a spoon or popsicle stick, spoon some of the crushed candy around the center hole of the mold.
Push it towards the center in an even ring.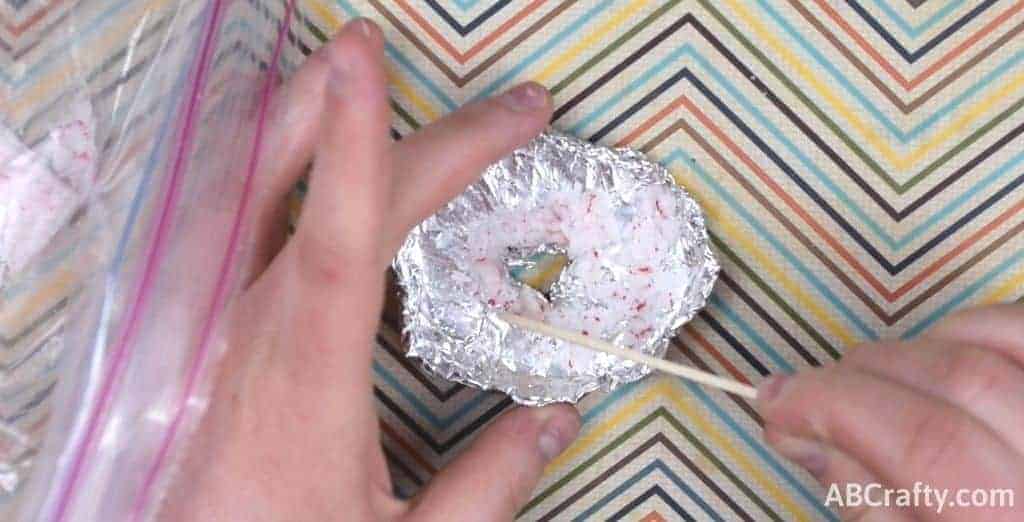 Choose another color of crushed candy and do the same thing, laying a new ring around the first. You can also mix colors to make new ones in case you don't have a color you want. For example, you can make purple with blue and red.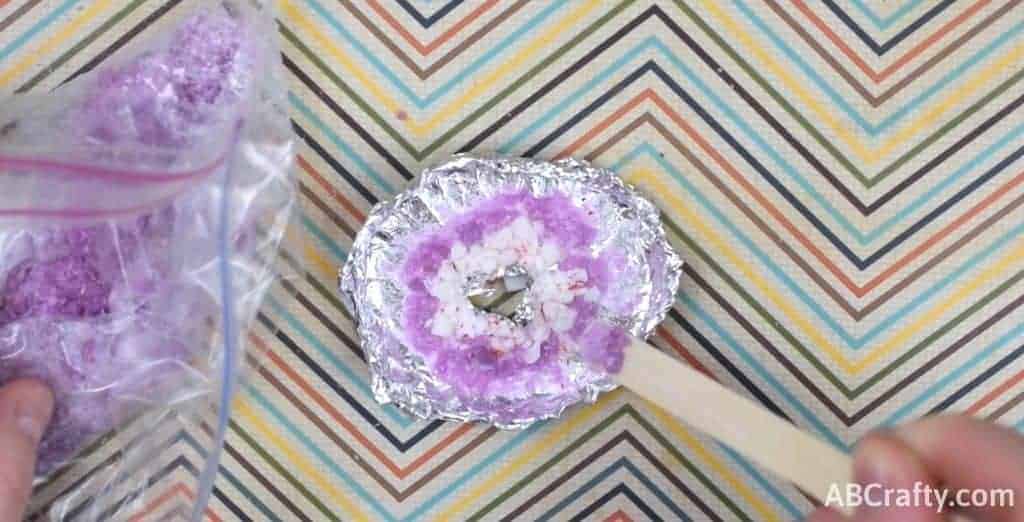 Continue with as many colors as you'd like until you have filled the mold. I personally like mixing the clear and opaque candies as different layers.
Tip: Make sure you add enough candy, otherwise it will be too thin and break when trying to remove it from the mold. So when in doubt, use more.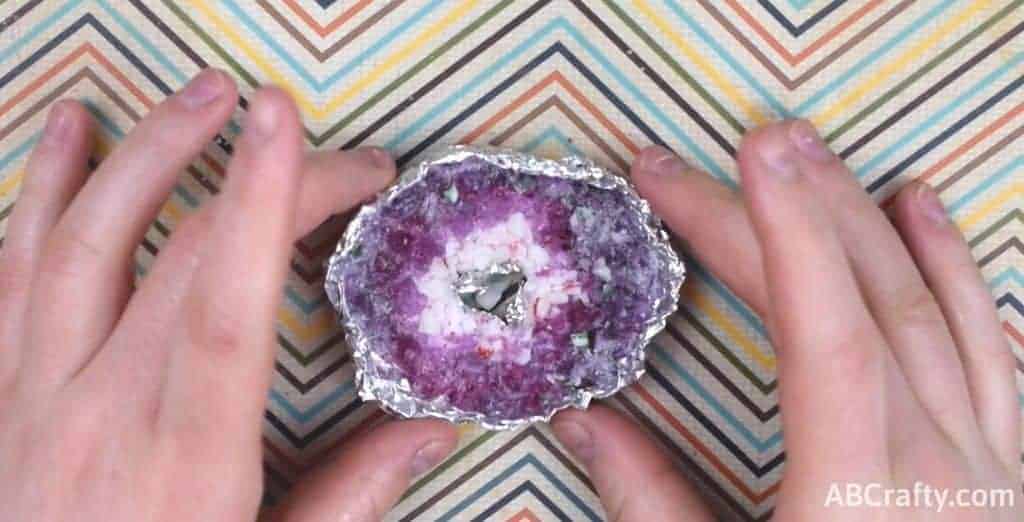 Bake the Candy Agate Slices
Place them on a baking tray and bake them at 300 F (149 C) for around 4 minutes or until the candies have melted.
Let them completely cool.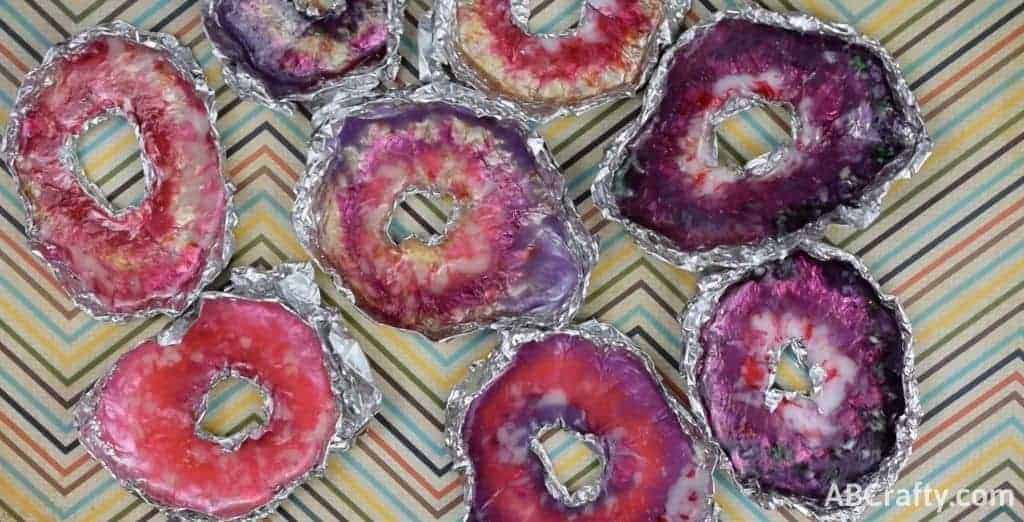 Carefully remove them from from their tin foil molds.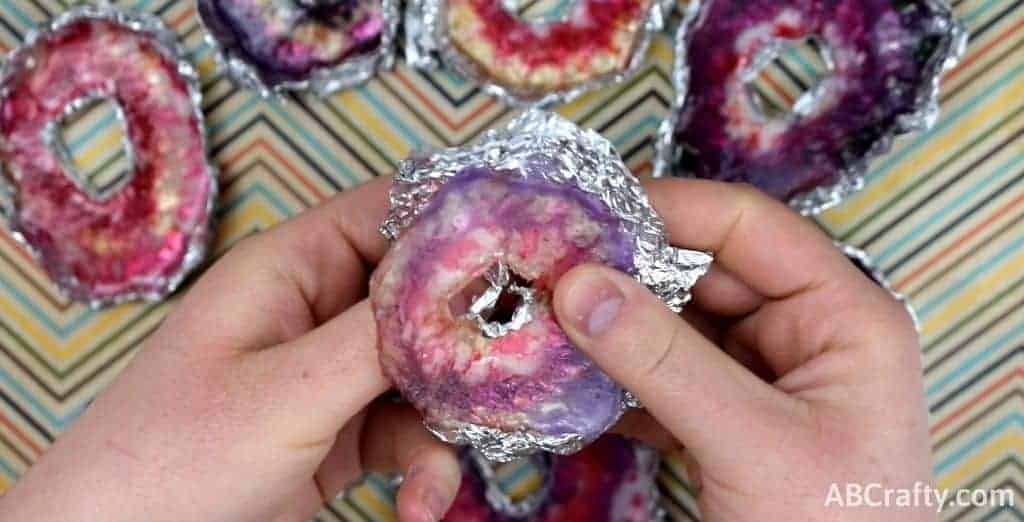 Paint the Edges of the Agate Slices
Combine a little bit (~1/4 teaspoon) of the gold edible glitter with a couple drops of water. This is similar to the glitter I used.
I just used a scrap piece of tinfoil to combine them.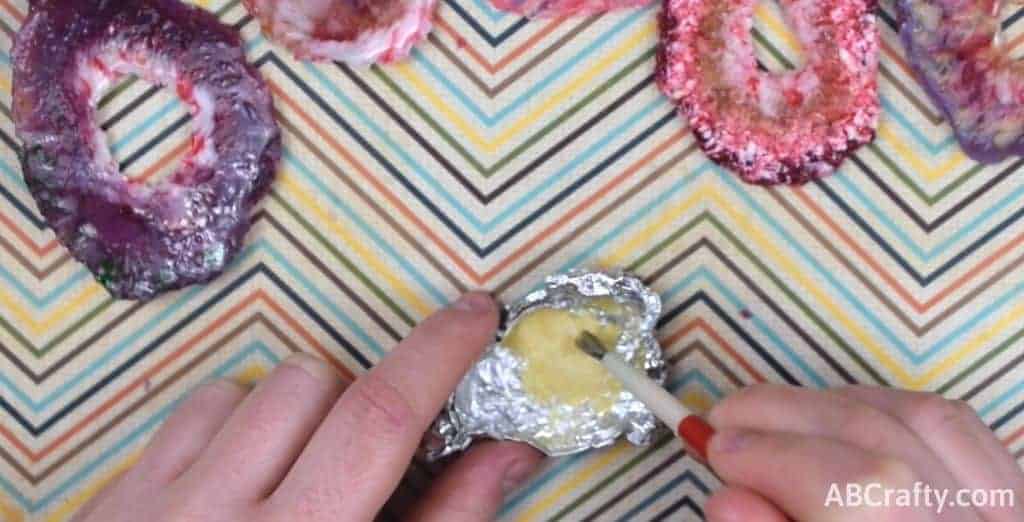 Using a paintbrush, paint the edges of the candy agate slices with the edible glitter mixture.
(Make sure the paintbrush you used is only used for food – this is a great set to have on hand).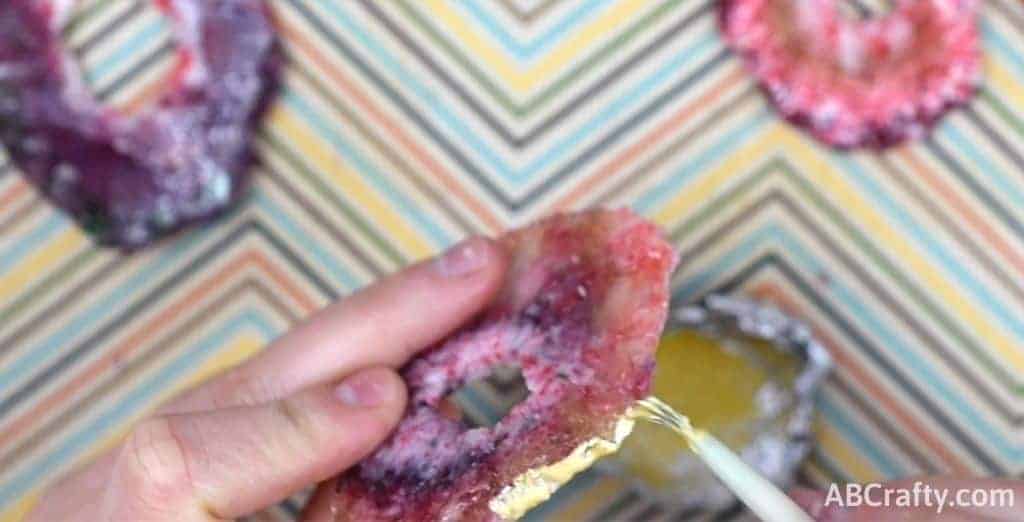 Let them dry and then you have your finished candy agate slices! You can use them on their own or as adorable geode cake toppers or cupcake toppers.
If you make your own, I'd love to see them! Tag me on Instagram @ab.crafty.
Look at all of the different variations you can make from yellow agate to green agate to mixing them all together. Be careful to not mix too many colors though or you'll end up making brown (unless that's what you're going for).
Get the latest DIY tutorials, reviews, and crafting updates
You'll never be spammed and can unsubscribe at any time