Use this wool shrinkage calculator when wet felting to easily determine how big your wool layout or resist should be. It also includes a free printable cheat sheet with common sizes and wool shrinkage percentages.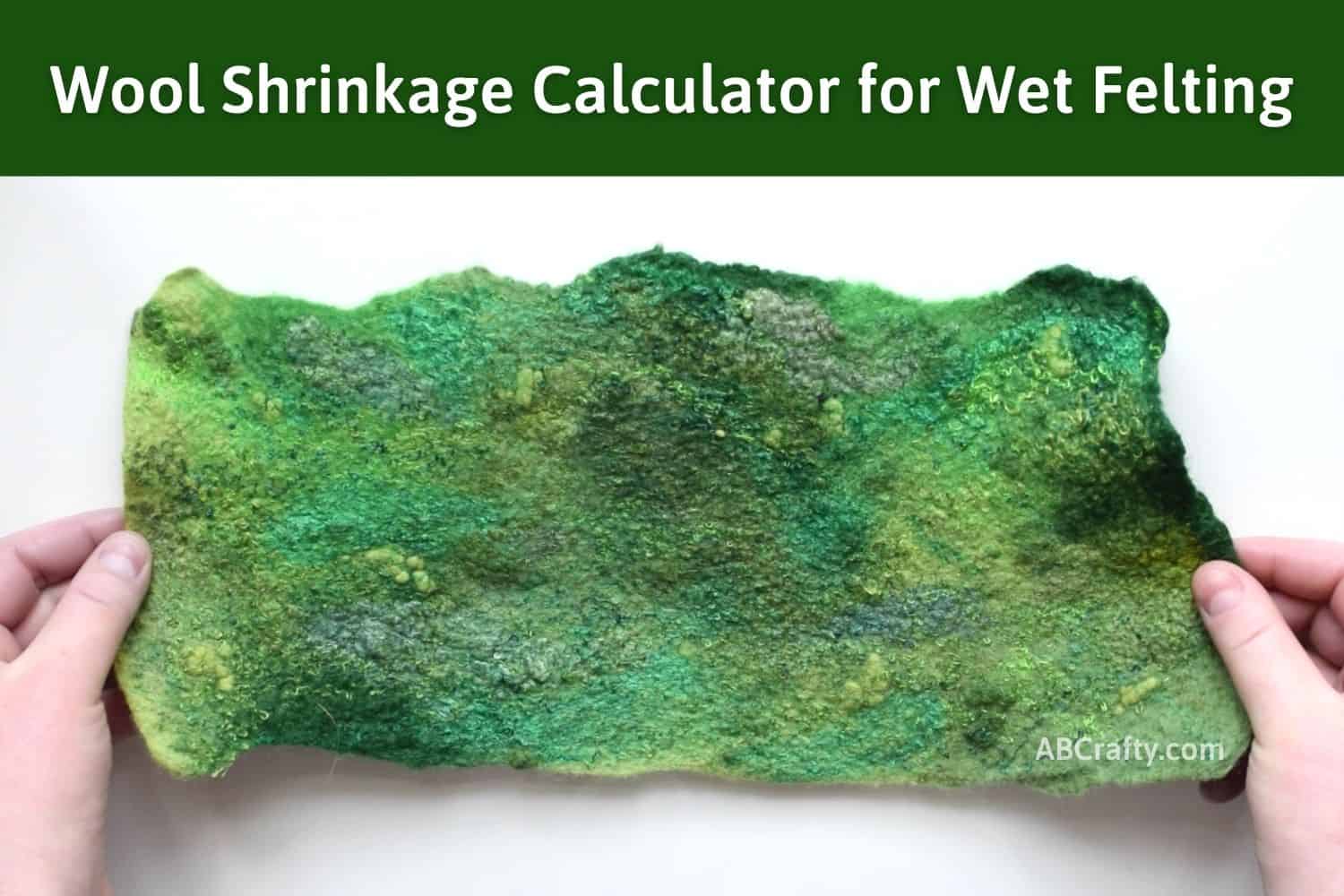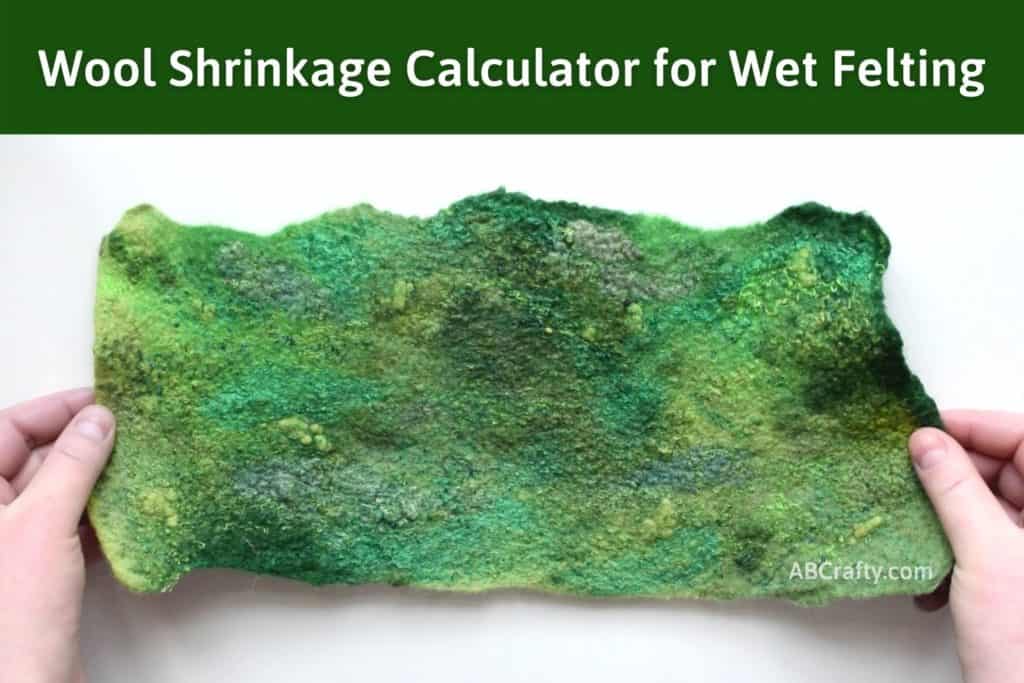 In order to get your shrinkage rate, it's a good idea to make a sample with the wool you intend to use for your final felting project.
To make a felt sample, start with a 10 inch by 10 inch square of wool fiber and wet felt it completely. Measure the sides of the finished felted fabric. Subtract that number from 10 and multiply by 10 to get your shrinkage percentage. For example, if the sides are now 7 inches, subtract 7 from 10 to get 3. Multiply 3 by 10 to get 30. This means your wool has shrunk by 30%. Then use this number in the shrinkage calculator to calculate the sizes for your actual finished felting project.
The calculator uses 30% as a default because I have found that to be a reasonable average for most wool. Therefore in a pinch, feel free to use 30% in your calculation. However if the measurements are important and you don't want to waste your wool, definitely wet felt a sample.
If it's your first time wet felting, check out my guide on all things wet felting or jump right into a fiber project with this masquerade mask, shaped Venetian mask, or wet felted coin purse.
Wet Felting Wool Shrinkage Calculator
Calculate how big your wool layout or resist should be based on the size you would like it to be after felting. Input one size at a time (e.g. length or width)
Printable Wet Felting Shrinkage Cheat Sheet
I created this handy cheat sheet as a quick reference guide to find the measurements you need when wet felting. It includes common lengths and sizes for the final projects and shrinkage rates from 20-50%. This way you can keep it with your wet felting supplies and always have it as a reference.
You can also download it from the shop.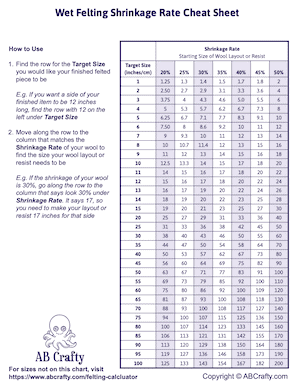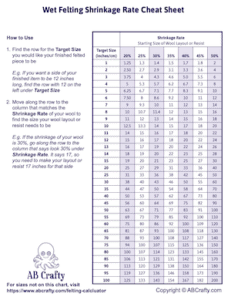 Download the Wet Felting Shrinkage Cheat Sheet
We're committed to your privacy. AB Crafty uses the information you provide to contact you about relevant content and products. You may unsubscribe from these communications at any time.