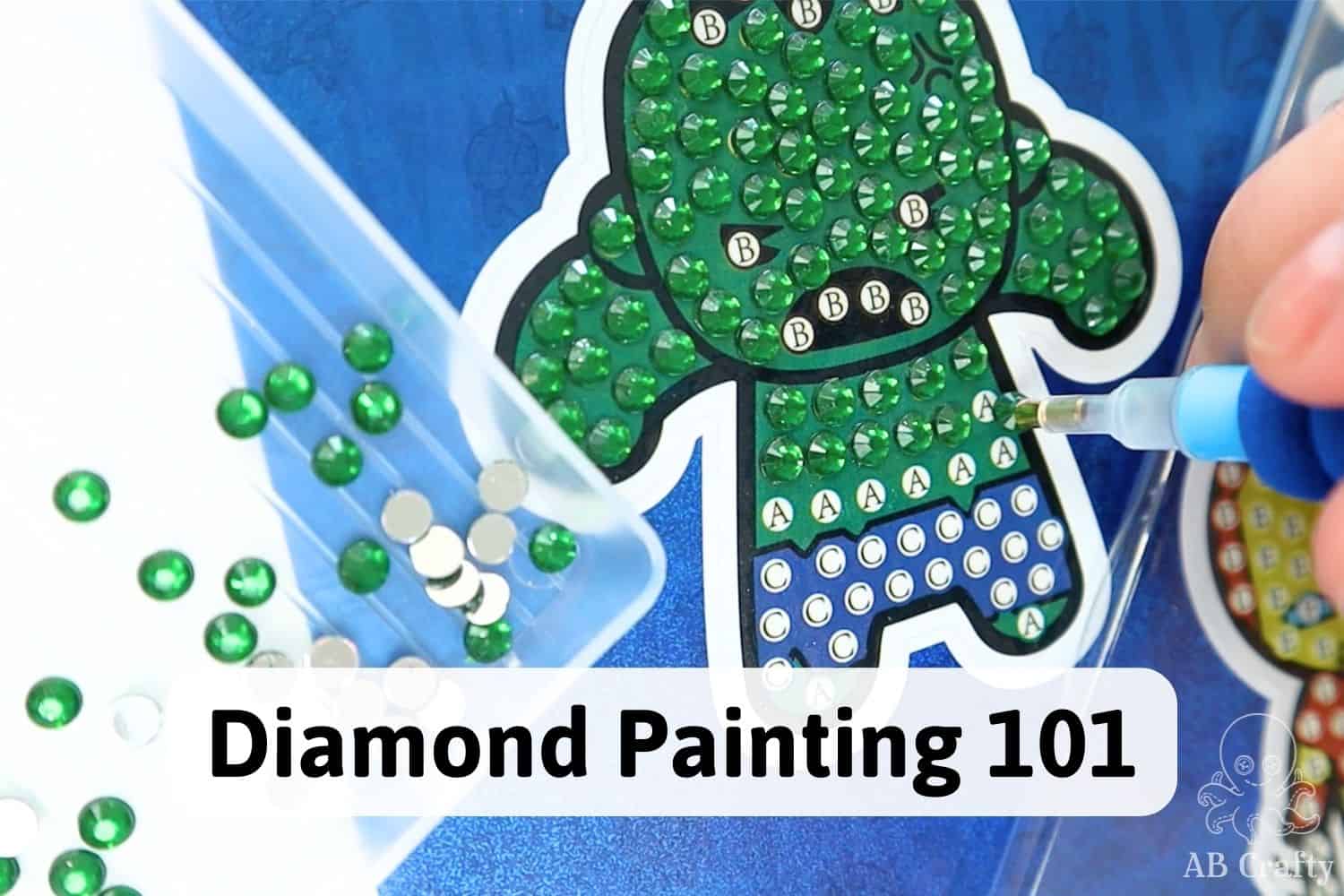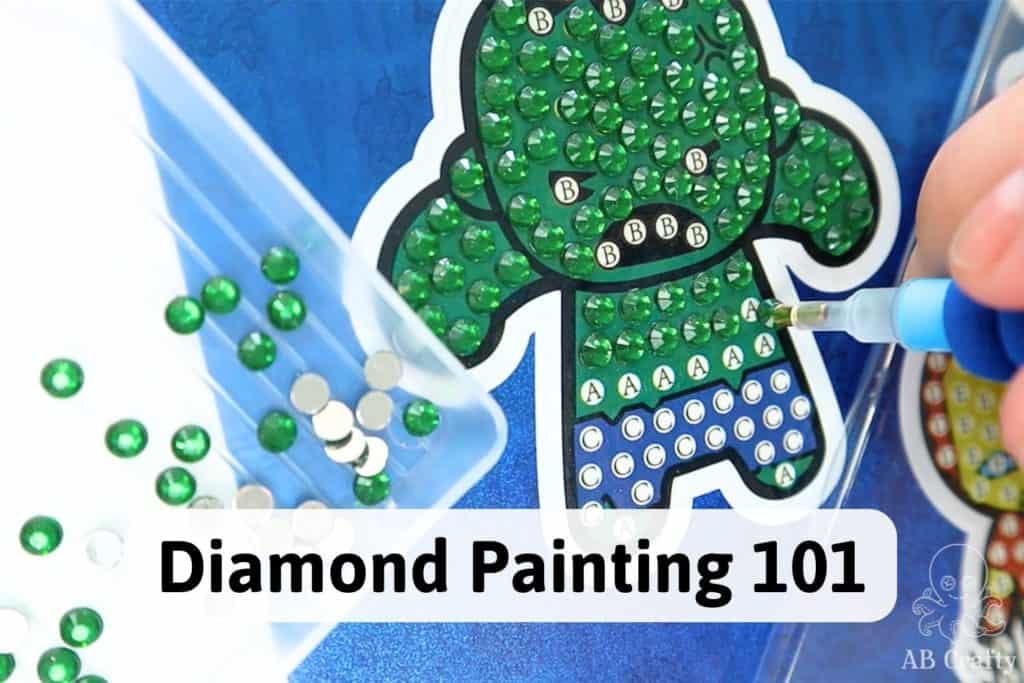 This guide to diamond painting provides all the information you need to get started, including different techniques and how to use various diamond painting tools.
I had seen diamond painting kits in craft stores and in social ads, but hadn't paid much attention to it. I'm not sure why, but I regret not trying it out sooner as I'm officially obsessed! If you haven't tried it, I cannot recommend it enough – it's a meditative activity that creates a fun shimmering piece of art in the end.
There are a bunch of different styles to choose from, but all follow the same basic principles I lay out here. So if you want to get started with diamond painting, or just curious about what it is, keep reading! I'll cover everything you need to know – the tools you will need, how to do diamond painting step by step, and some tips and tricks along the way.
Note: Some links in this post may contain affiliate links, which means at no cost to you, I may earn a commission.
Get the latest DIY tutorials, reviews, and crafting updates
You'll never be spammed and can unsubscribe at any time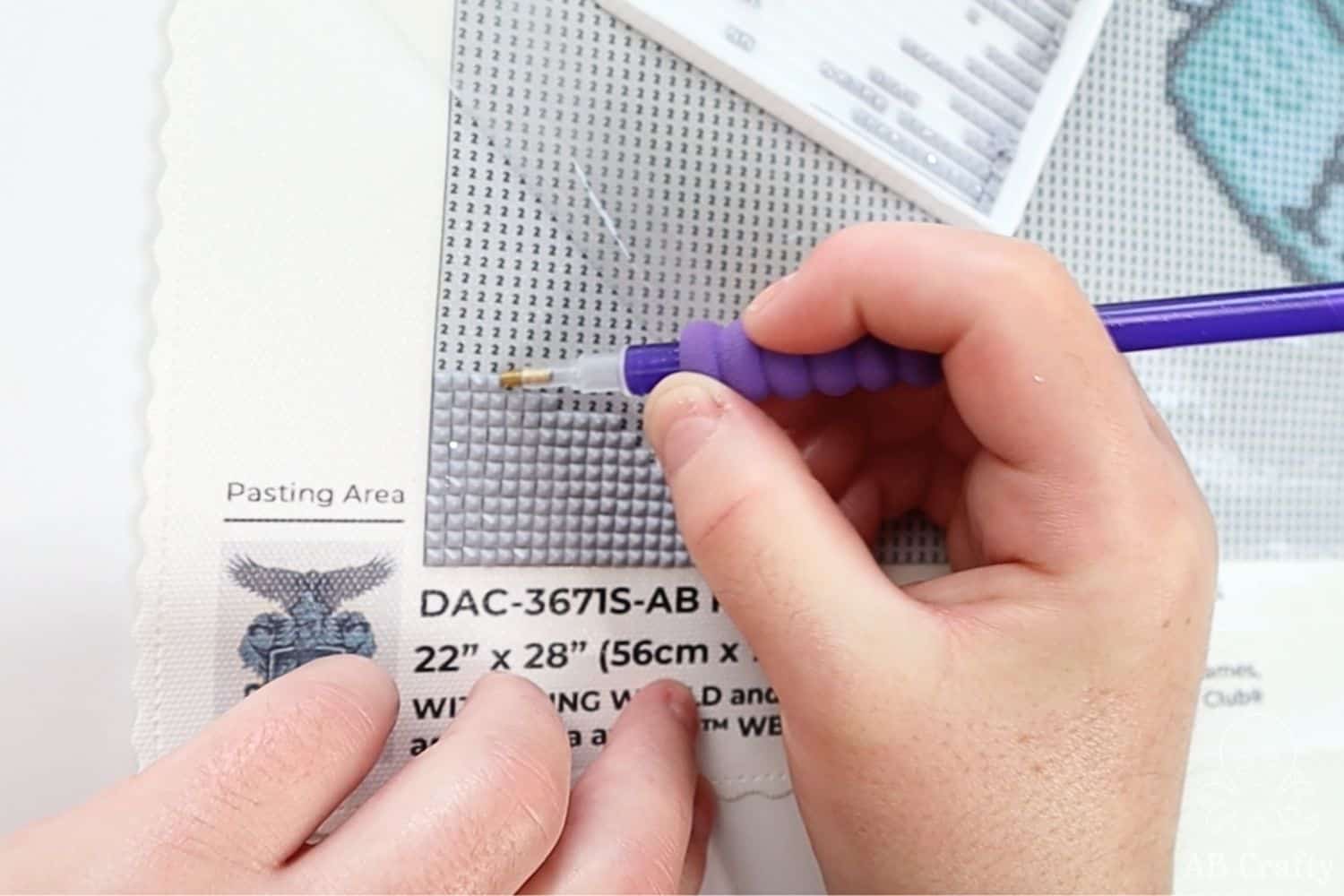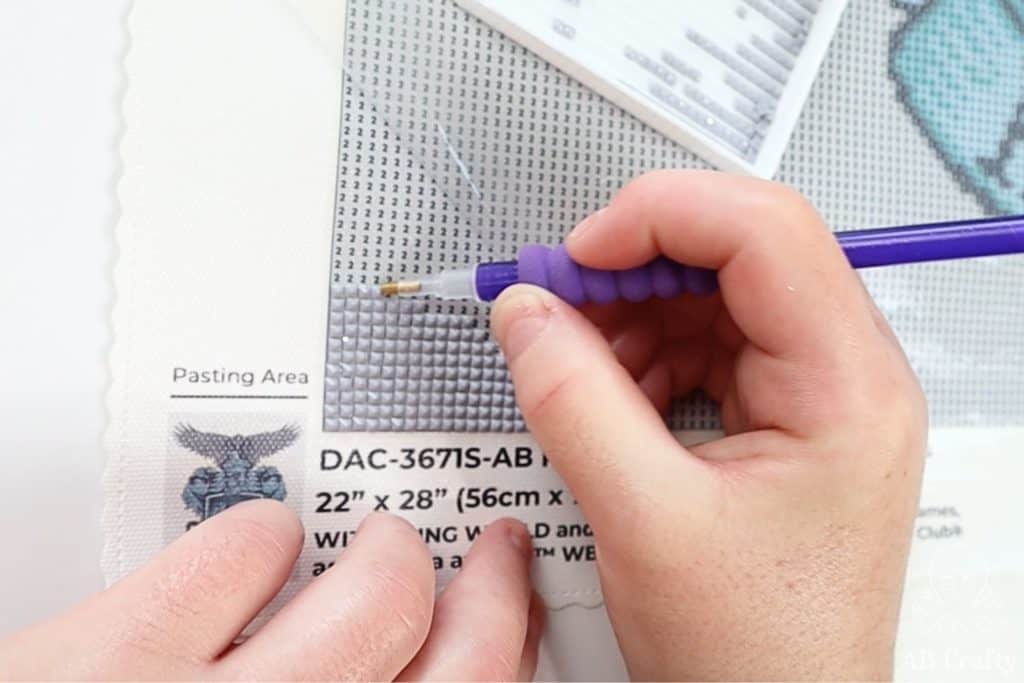 What is Diamond Painting?
Diamond painting is a type of craft that combines the concept of paint-by-numbers and mosaics. It involves placing tiny plastic "diamonds" onto a numbered and color-coded adhesive canvas. The plastic "diamonds" are cut in a way that make them appear to shimmer, hence the name "diamond" painting.
It can also be referred to as gem painting, diamond art, and diamond dotz. However, since it does not involve painting nor diamonds, a better and more accurate name would be something like shimmer mosaic by numbers.
This popular craft offers a unique blend of creativity and relaxation, providing crafters with a therapeutic way to unwind while creating beautiful pieces of artwork.
Don't forget to pin it so you can easily come back to it later!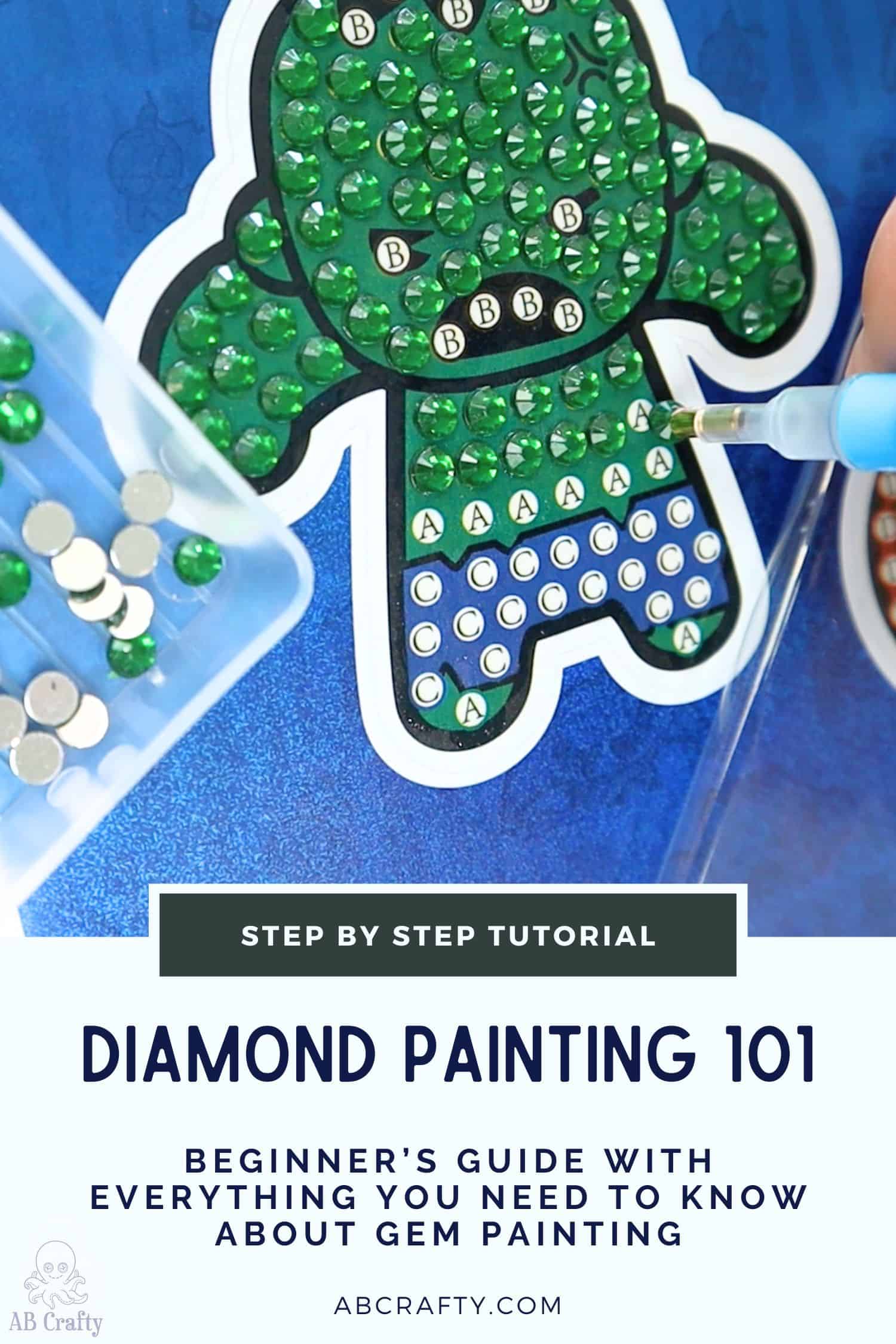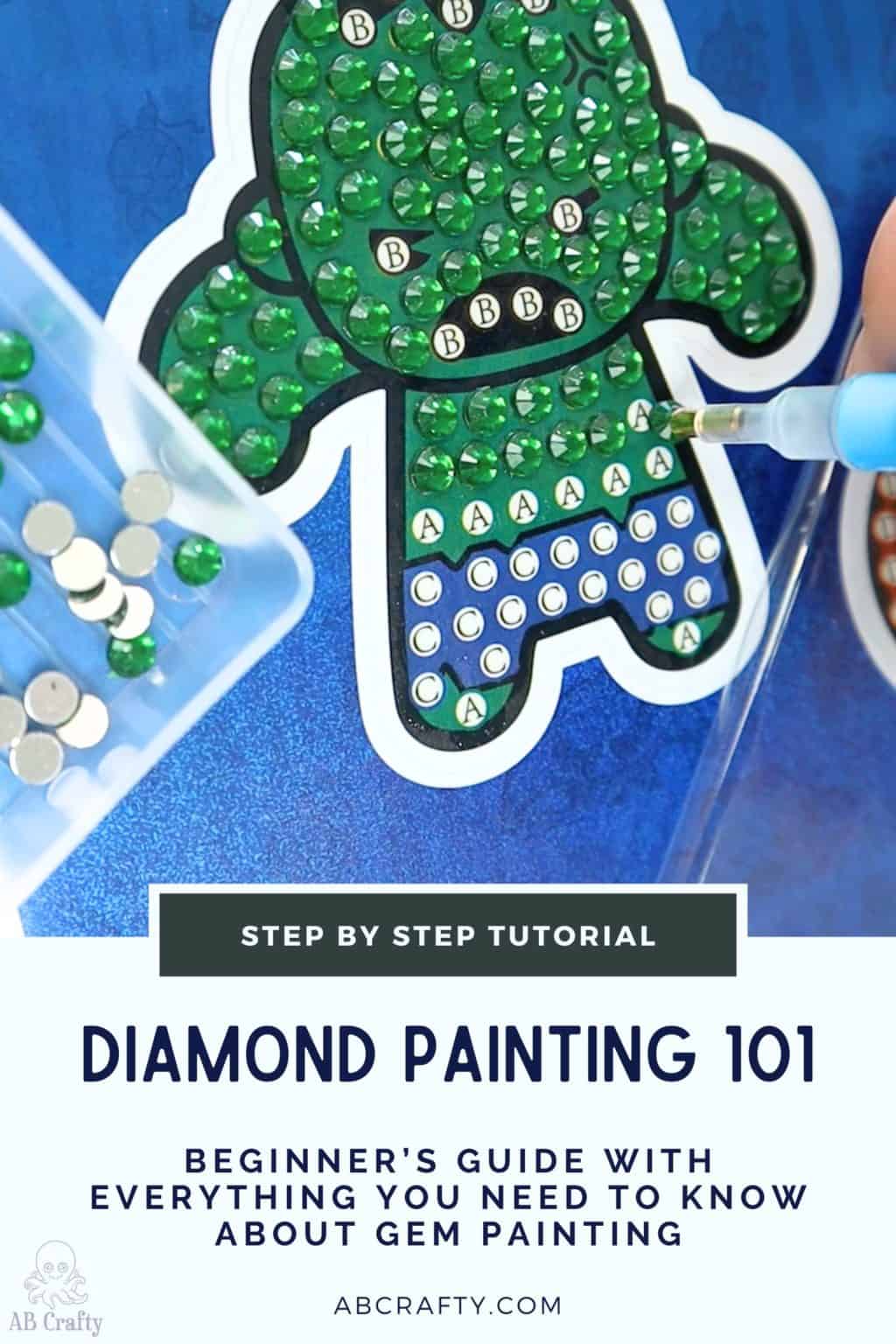 Materials Needed for Diamond Painting
Most get started with diamond painting using a diamond painting kit. However, you can create your own designs and get individual colors if you'd like so I've linked to those below. I personally have only ever used kits so that's what I'm going to focus on. In all kits you'll find the following: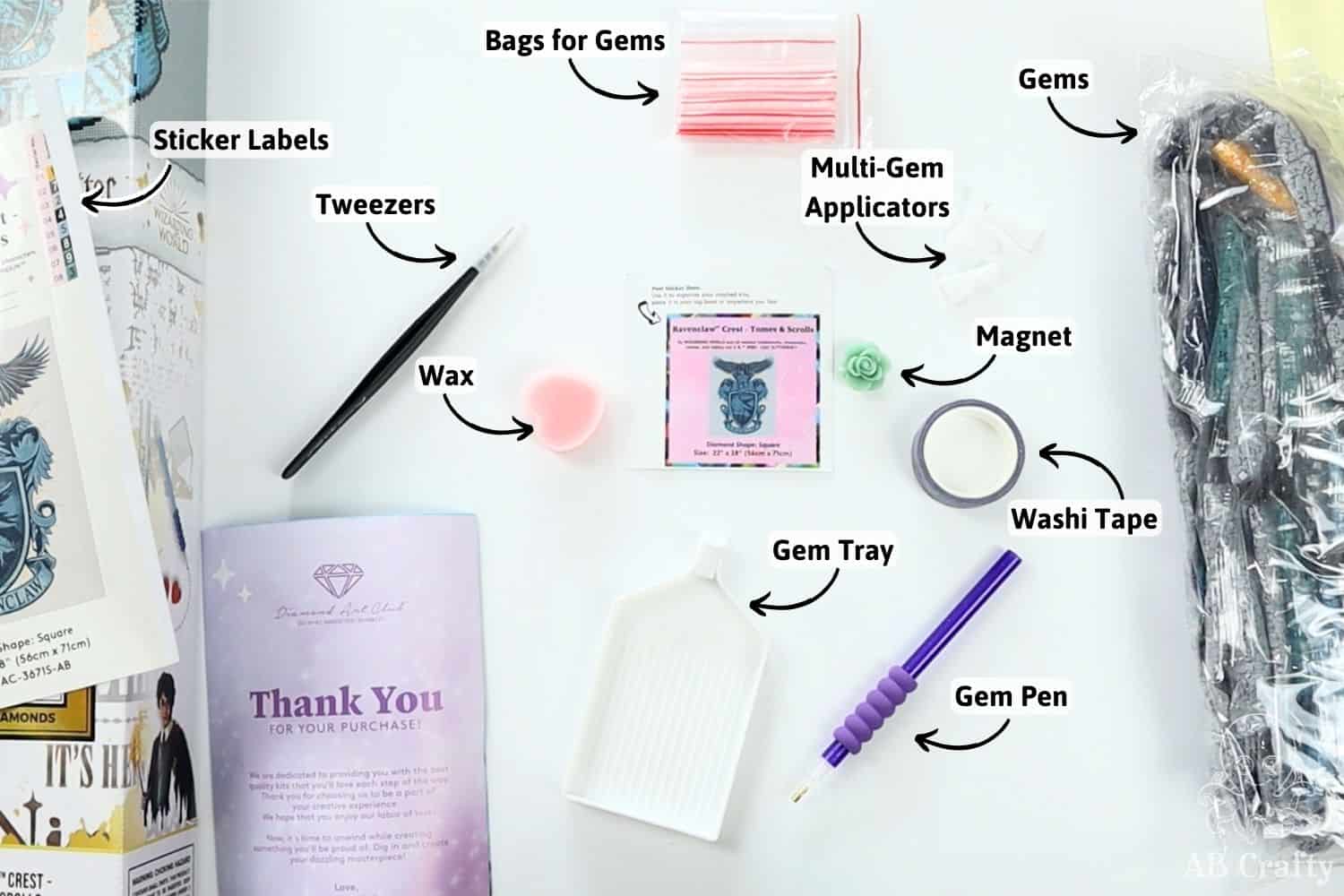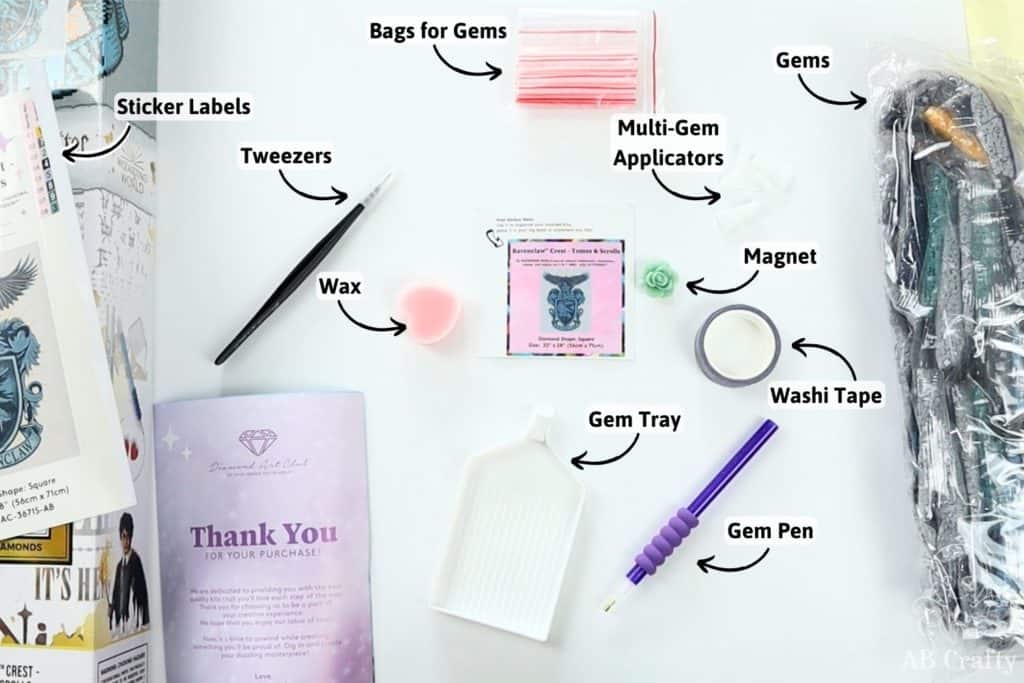 Where to Buy Diamond Painting Kits