You can either use household items for bath bomb molds or you can purchase "official" bath bomb molds. Whether you want to go the DIY approach or buy something new, these are the best molds you can use to make bath bombs.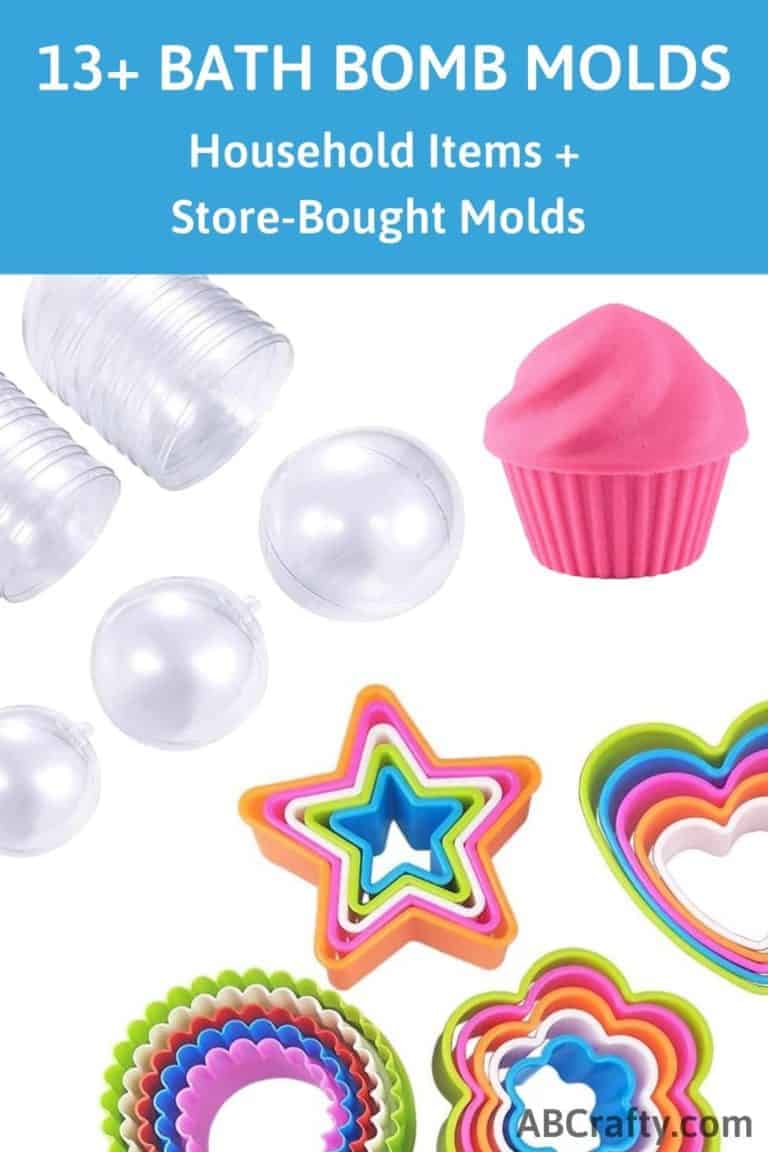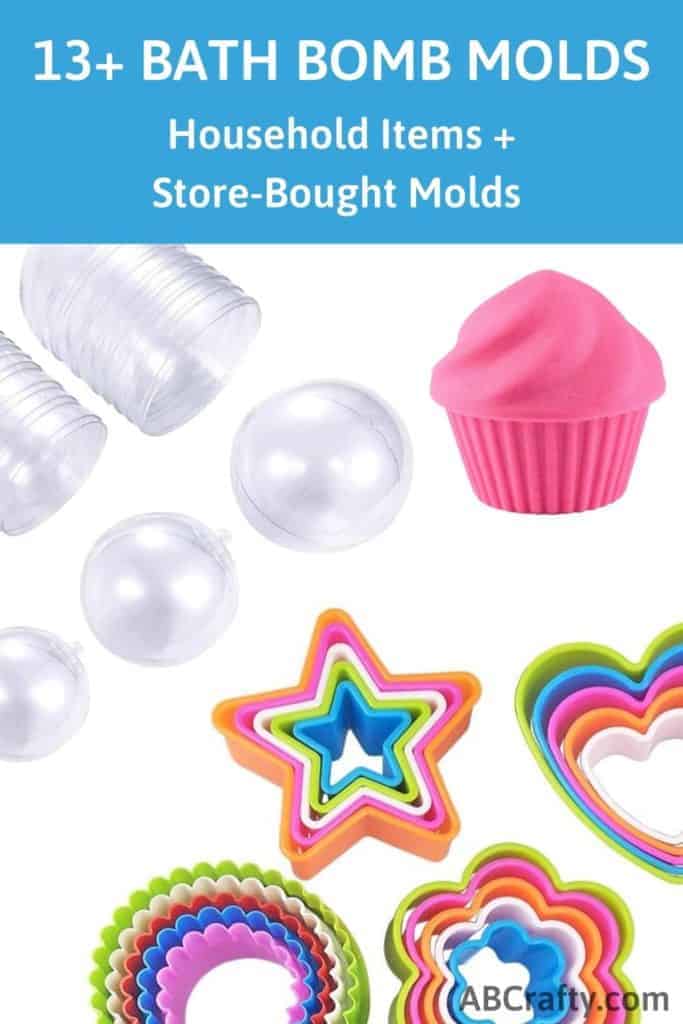 Note: Some links in this post may contain affiliate links, which means at no cost to you, I may earn a commission. I am likely linking to items that can be trickier to get, making it easier for you to find the supplies you need.
Household items that make great molds
If you're just starting out making bath bombs, I highly recommend using what you already have at home. You can get pretty creative – soon you'll find yourself like me, looking at all household objects as potential DIY molds.
Muffin tins make a perfect bath bomb mold because you can make a bunch of bath bombs all at once. The size also provides customization possibilities. Because of the larger cavity you can choose to fill them in all the way or just a third or a half to make bath bomb discs. And if you have a mini muffin tin – boom, mini bath bombs!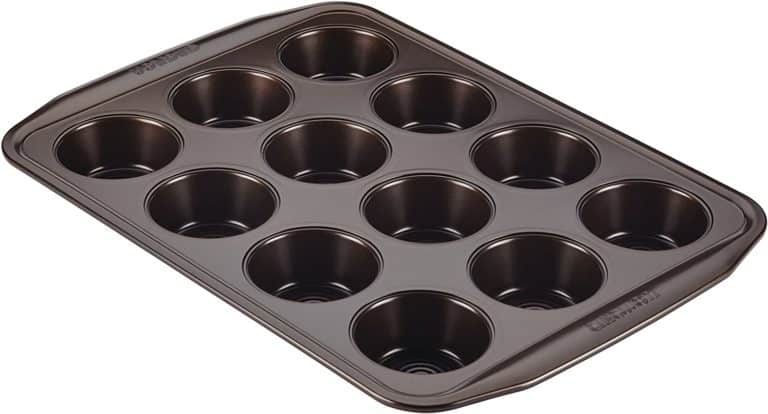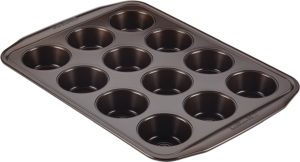 Similar to the muffin tin, paper cups allow you to make different size bath bombs from the same mold. They also have the added advantage that they are technically disposable so if you want, there's no clean up necessary! Personally, I still re-use the same cups until they get destroyed because why not be a little more sustainable? And even though I re-use it, I still don't have to worry about cleaning it in between products since I won't be using it for anything else. I just have a pile of "craft cups."
The inner waxed lining of most paper cups also make it very easy to remove the bath bomb. And if for whatever reason, one does get stuck, you can cut through the cup and peel it off.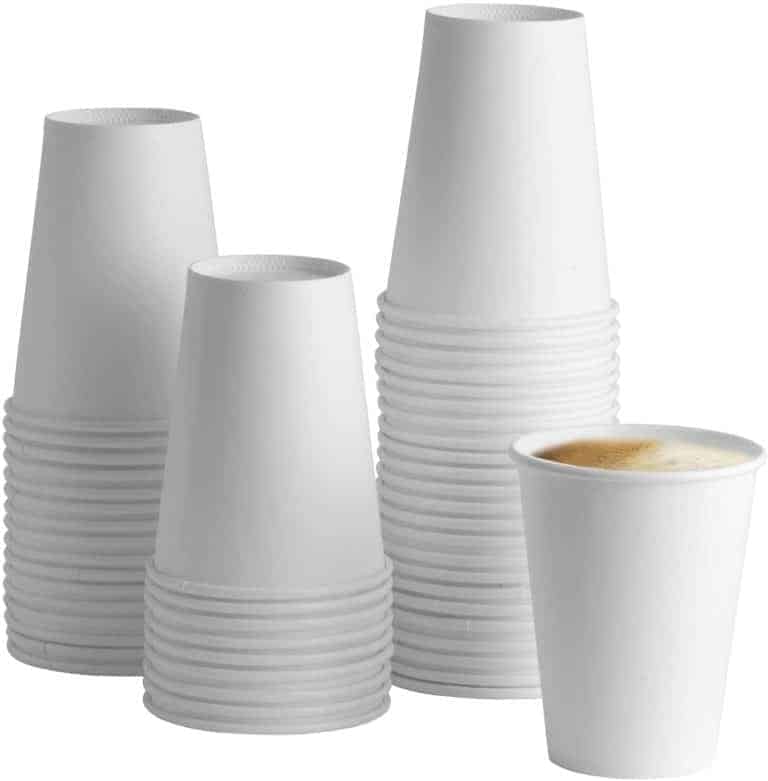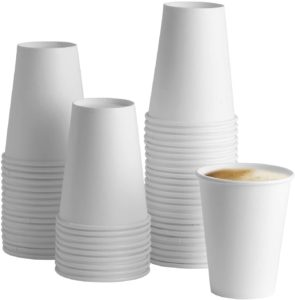 Paper Towel and Toilet Paper Rolls
Keep your paper towel and toilet paper rolls because they make great mini bath bombs! Just cut them up to the height you want the bath bomb to and place them separately on some parchment paper or baking pan. Then fill them in with your mixture from the top, let them dry, and push them out of the mold (or cut it off).
If you have a popsicle mold, you now have a mold to make popsicle bath bombs. This makes for a super unique bath bomb mold since it provides more interest than a basic shape. For added fun, you can even place popsicle sticks into them to give the full effect. Even better if you have the kind that has the sticks built-in.
Cookie cutters also make for unique bath bomb molds. Similarly to how you would use the paper towel rolls, you can use cookie cutters as molds by placing them on parchment paper or a pan. Then fill them from above making sure to push the bath bomb mixture to the edges to get all of the detail. With a set of cookie cutters, you now have access to all sorts of new shapes.
In case you haven't already made your own DIY bath bombs, one of the steps is to make the mixture feel like wet sand. Therefore it's no surprise that using actual sand castle building toys is a great option for plastic bath bomb molds. Often times your set will have fun castle shapes or even some characters and animals so you'll have a lot of variety from which to choose.
Your classic ice cube tray is a fantastic option for mini bath bombs. Another benefit is you can make a lot at one time. Be sure to let them dry for 24 hours before trying to pop them out as I had difficulty removing them from the plastic while wet. If you've upgraded to silicone ice cube trays (and better yet, if it's in a fun shape!) they can be much easier to remove so if you have both, I highly recommend using the silicone ones.
This one is a little far out there, but surprisingly retainer cases make for great bath bomb molds. So depending on your history with orthodontia, you may already have one laying around. You can over fill the bottom and push the top down to compress the mixture and flip it out. The unique shape makes for great rainbows and fruit slice designs.
Store-bought bath bomb molds
While you can use what you have at home, I recommend looking into purchasing some molds to get more specific shapes. I started out using just plastic ornaments and when I switched to a metal mold, I was surprised by how much easier bath bomb making could be.
Round Metal Bath Bomb Mold
This is your classic store-bought mold for making bath bombs at home. The smooth metal allows for easier removal as compared to a plastic or silicone mold. The advantage of this one as well is it's specifically designed for making a perfectly round bath bomb. While using it you can also choose to make the bath bomb perfectly round or have a ring around it. To use, you fill both halves with your mixture and press them together.
The great part about this specific set from Caydo is it comes with 3 different sizes (2 sets of each) so you can make mini, medium, and large bath bombs. The sizes are roughly 1.5in, 2in, and 2.5in in diameter (to be more precise, they're 1.56in, 1.94in, and 2.37in).
At the time of writing, this set is $14.99 on Amazon.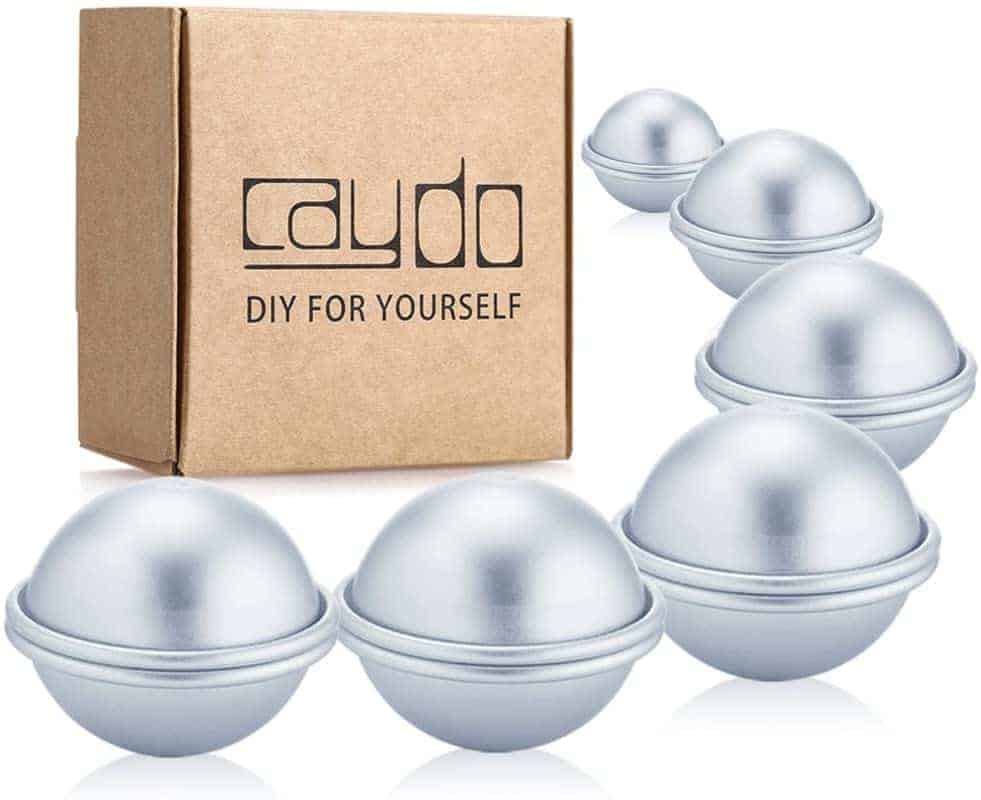 With this set, not only do you get the classic metal spheres (4cm, 5cm, and 6cm), but also you get a soccer ball, shell, scallop, and donut shape. Then in addition to the molds, you also get measuring supplies and materials to package your DIY bath bombs as gifts.
At the time of writing, this set from Caydo is $18.99 on Amazon.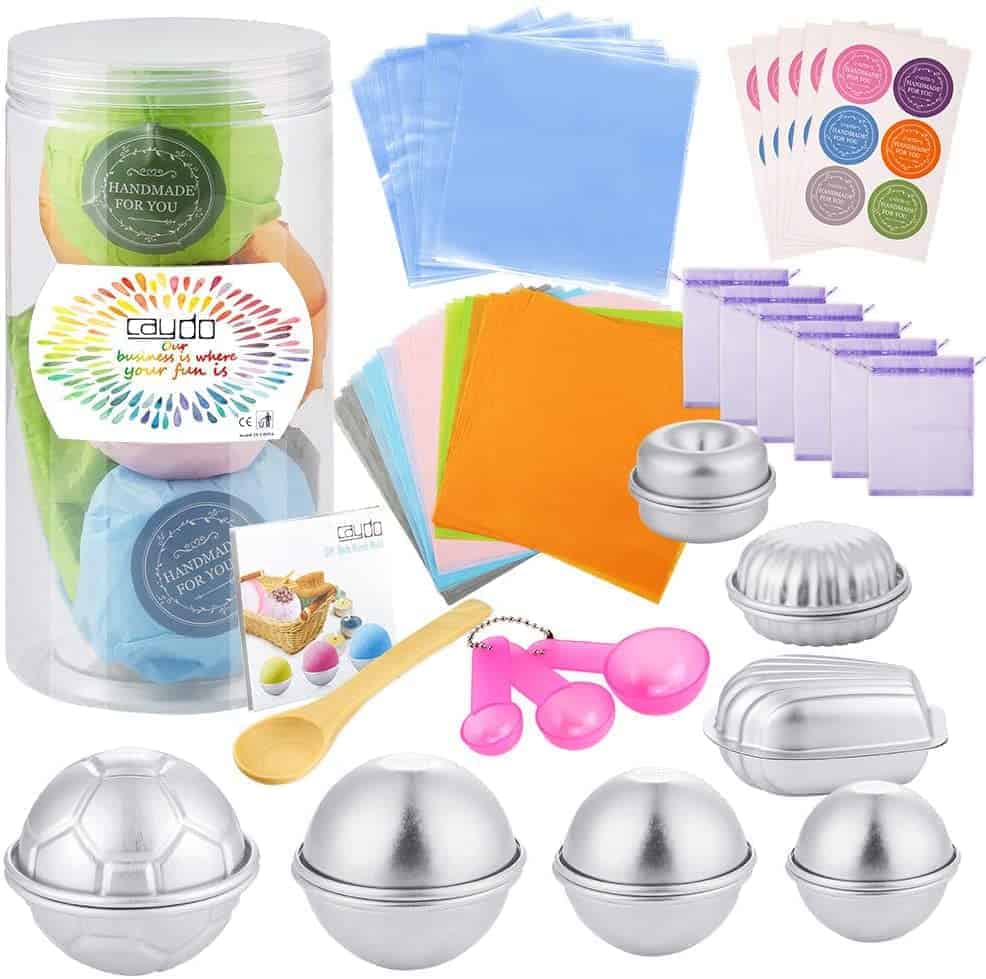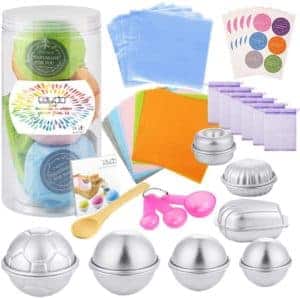 Since a silicone bath bomb mold is flexible, it makes removing the bath bomb very easy. These molds are also not exclusive to bath bomb making so you can find them under cupcake molds, candy molds, ice cube trays, and soap making molds. Because silicone molds have become more and more common, you can find a lot of unique ones and in all different sizes. Here are some of the best:
Plastic Fillable Ornaments
I've put these in the store-bought category as not everyone is a crafter and may already have these from other craft projects. These are I personally used for quite a while when I first started making my own bath bombs because they can also be used for other projects. You'll see me use them in my DIY chocolate bath bombs and DIY Pokeball bath bombs posts. Just like the classic mold, you fill both sides of the ornament and press them together and carefully remove both sides and let the bath bomb dry. This set, specifically, is a good one because it comes with 5 different sizes (5 each) – 3cm, 4cm, 5cm, 6cm, and 7cm diameters.
At the time of writing, this set is $11.99 on Amazon.
Lastly, we have the bath bomb press. Presses make it easy to remove the bath bomb without first having to dry it. You can also change out the shapes to get different designs imprinted on the top. This one comes with 2 different sizes with 6 designs each.
At the time of writing, it is $12.99 on Amazon.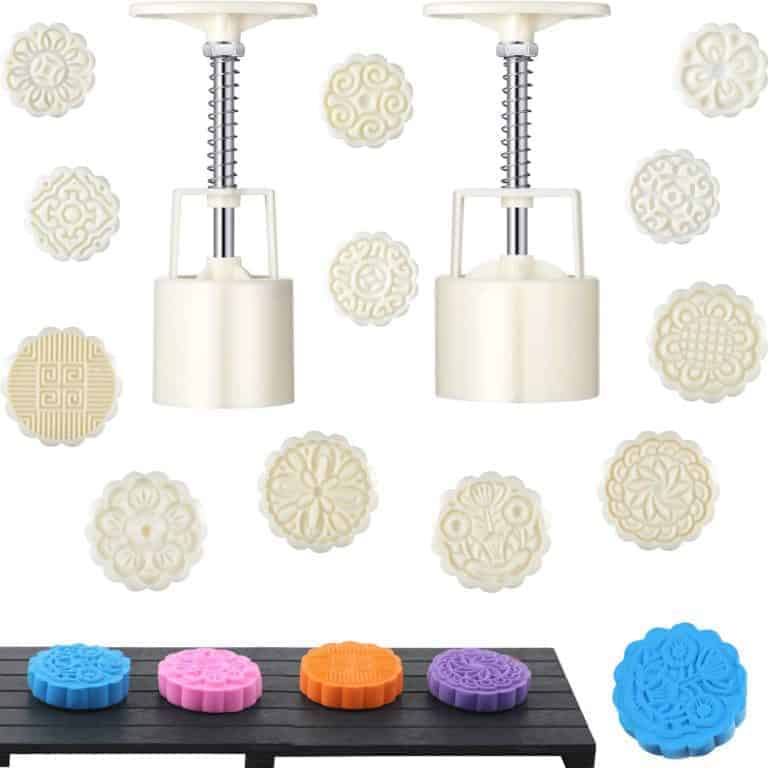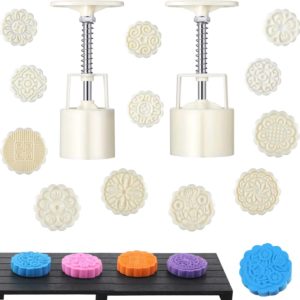 In case you need some recipes to get you started, here are a few of mine to get you started: