For a fun bachelorette party idea, make some buy the bride a drink venmo bracelets. Use the free printable template to make QR code bracelets to crowdsource funds for the bride!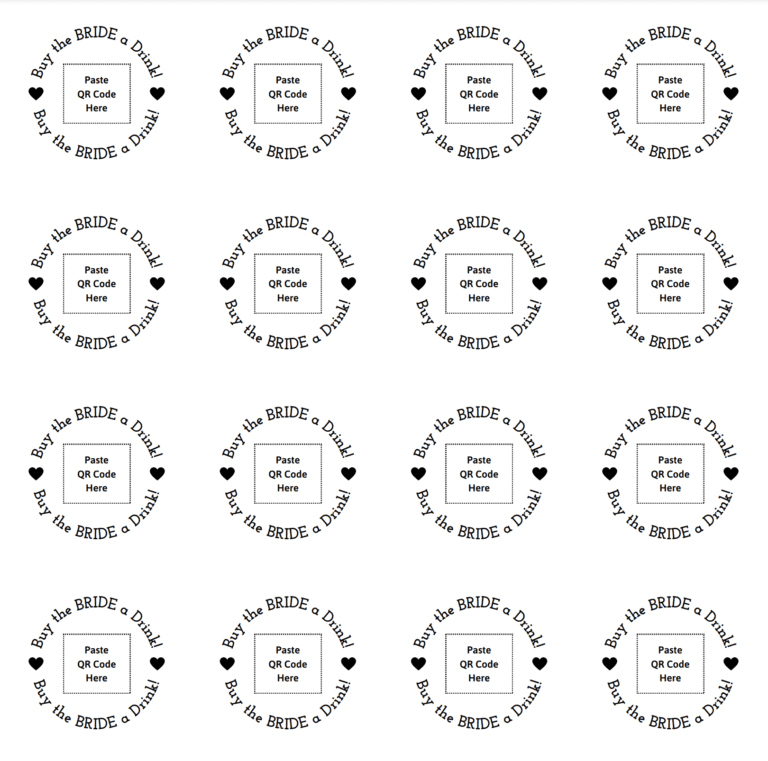 Download the Free
Buy the Bride a Drink Venmo Bracelet Template
We're committed to your privacy. AB Crafty uses the information you provide to contact you about relevant content and products. You may unsubscribe from these communications at any time.