Make a double-brimmed loom knit hat with our without a pom pom. Includes easy instructions to knit this hat in an afternoon!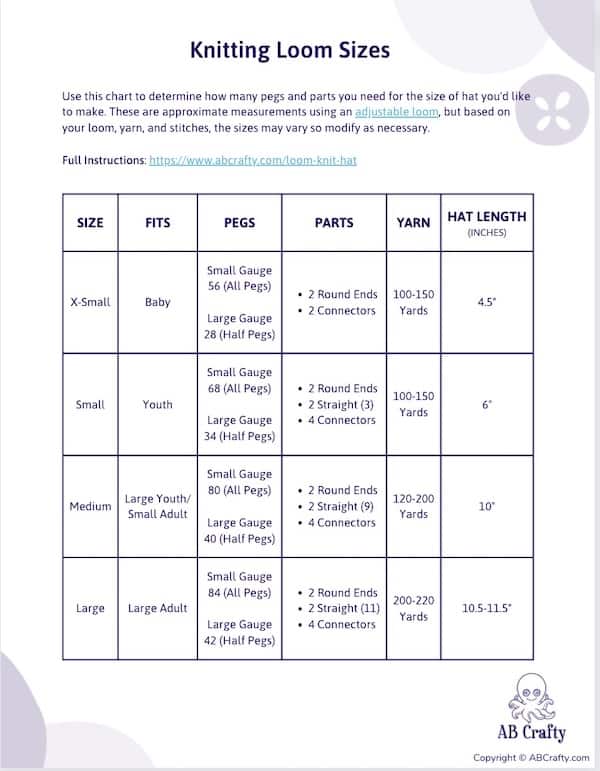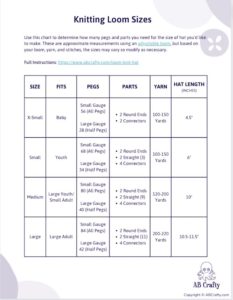 Download the Free Knitting Loom Hat Size Chart
We're committed to your privacy. AB Crafty uses the information you provide to contact you about relevant content and products. You may unsubscribe from these communications at any time.